Covid-19: Caerphilly lockdown extended for seven days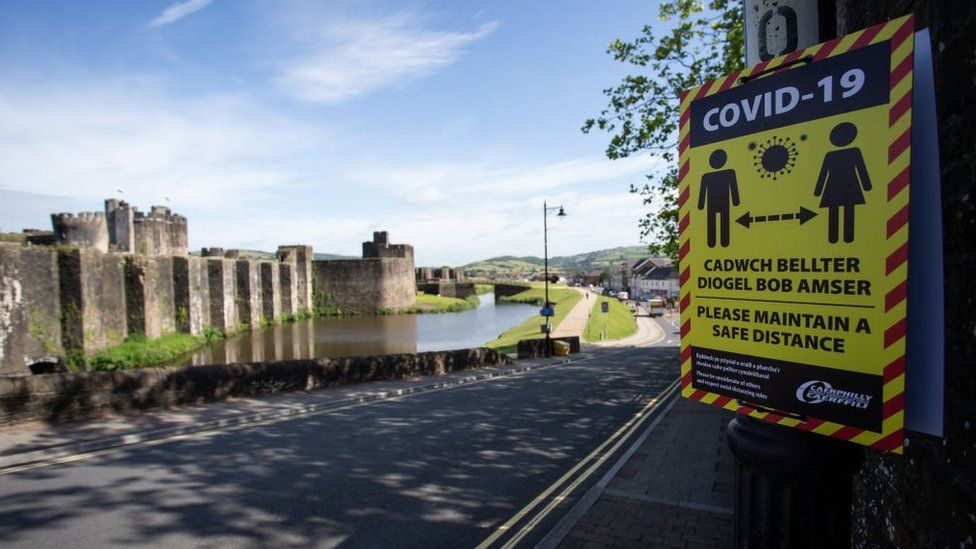 Restrictions in Caerphilly county borough - the first area in Wales to go into a local lockdown - will be extended for a further seven days.
Senior council officials said more work was needed before restrictions could be relaxed.
It is expected to be reviewed again in a week's time.
Council leader Philippa Marsden said "the likelihood is" any easing would be to rules governing different households being able to meet.
But she emphasised it was "too early to say" because the county was the first to go into lockdown and was currently the first to be considered for a relaxation.
Caerphilly went into lockdown on 8 September which prohibited people from leaving the county borough without a "reasonable excuse" such as education, or work if they cannot work from home.
It also suspended rules allowing people to meet extended households, meaning people can only be with their usual household when indoors, including in pubs and restaurants.
A joint statement from council leader Philippa Marsden and chief executive Christina Harrhy said that, following a meeting with First Minister Mark Drakeford, "we have agreed that our restrictions will remain in place for at least another seven days".
They said they had agreed to develop an "exit plan" in readiness for the next review.
The officials said: "The rate of infection per 100,000 population has dropped from over 100 to around 50 over recent weeks. This is a great achievement, but we still have some further work to do in order to reduce it even further.
"The virus spreads very quickly and the corresponding figures increase quickly but the figures take longer to drop, so we cannot become complacent."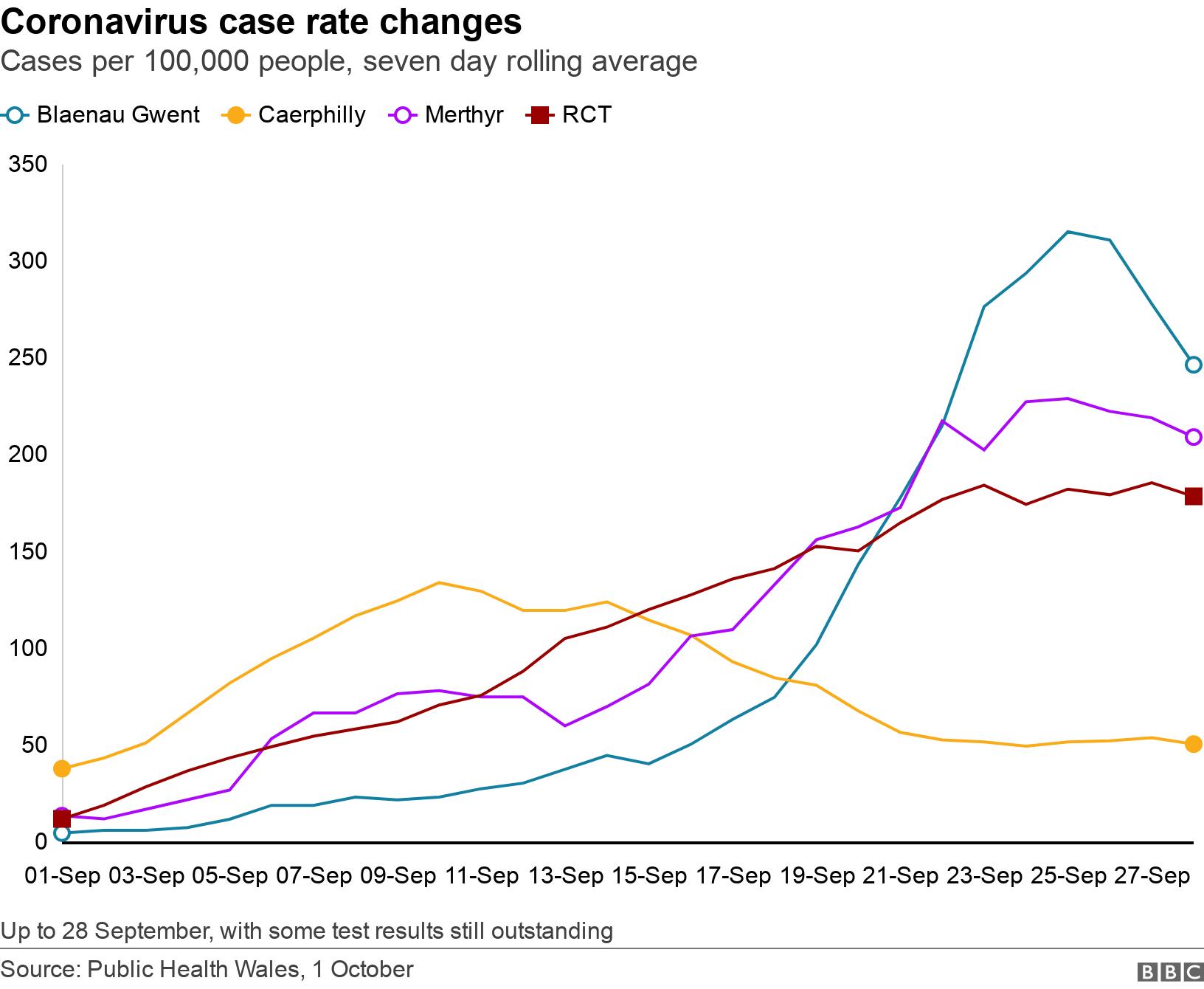 The case rate - infections per 100,000 people - has eased off in Caerphilly county in recent days.
It has seen one of the biggest declines in the UK and moved out of the UK's 100 hardest hit areas for infections too.
But the rate of positive results from the hundreds of tests in the community has stubbornly stayed around the 4% mark, which is a figure which health officials worry about.
"We are at situation where the figures are actually coming down and it is a sustained reduction, but they are still at a stage where absolutely we need to keep an eye on it," Ms Marsden said.
"What we need to impress on people is that there is light at the end of the tunnel - that is clear and we are going in the right direction.
"But what we need to understand is that there is still lots for us to do to establish where we go to next."
Ms Marsden said there had been "95% compliance" with the restrictions, and thanked people for "helping bring those figures down".
Since the restrictions were put into force, most of urban south Wales has been placed into lockdown over subsequent weeks.
Similar restrictions were introduced in four counties in north Wales from 18:00 BST on Thursday.