New Welsh minister for mental health in cabinet shake-up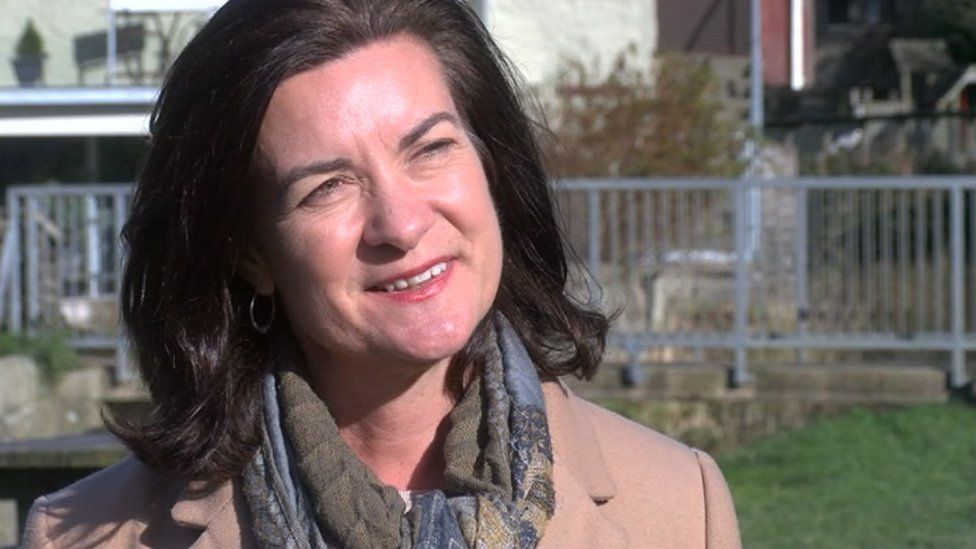 First Minister Mark Drakeford has given some of his health minister's responsibilities to Eluned Morgan in a Welsh Government shake-up.
Vaughan Gething will retain responsibility for Wales' coronavirus response, and the delivery and performance of NHS services.
But Ms Morgan will be put in charge of a range of health issues, including mental health, dementia and autism.
Mr Drakeford said the changes mean Mr Gething can focus on coronavirus.
Ms Morgan's previous role overseeing international relations will be transferred to the first minister, but she will retain responsibility for Welsh language policy.
Both sit in the Welsh Government cabinet.
Mr Drakeford, himself a former health minister, said: "The changes I am making to my cabinet team will mean [Mr Gething] can focus all his time and effort on coronavirus and ensuring our NHS is able to treat people with the virus as well as respond to the population's wider health needs."
Paul Davies, Welsh Conservative Senedd leader, said he was delighted "that the first minister has heeded my call in getting rid of the international relations minister position".
"The Welsh Labour-led Government now needs to get on with actually delivering in areas it has responsibility for."
Ms Morgan will be responsible for mental health services, dementia, autism, substance misuse, veterans' health, patient experience and Wales' obesity strategy.
"Covid-19 has highlighted the impact of isolation on people's mental health, and we will stand by individuals who continue to suffer in these difficult times," the new minster for mental health, wellbeing and Welsh language said.
This is a big change to the health portfolio and moves significant responsibilities away from Health Minister Vaughan Gething.
But a Welsh Government source says this is "absolutely not" a demotion for him but a "strengthening of the team" to deal with the continuing public health emergency that is the Covid pandemic.
I'm told this is about emphasising delivery in mental and physical health.
In subsuming the international relations brief into the first minister's portfolio it also has the side effect of neutralising criticism that the some of the government focus has been misdirected.