Covid: Senedd election leaflet ban 'unfair to smaller parties'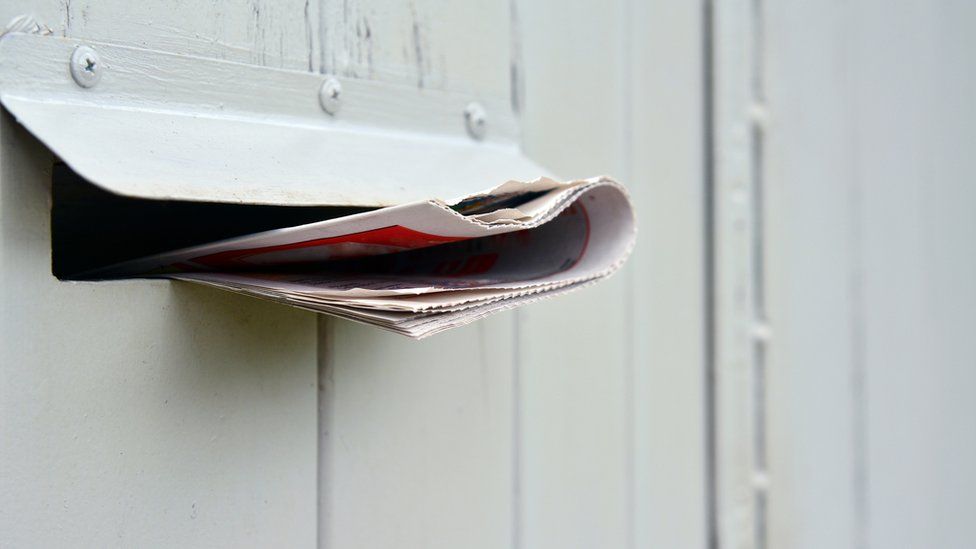 A ban on delivering political leaflets during Wales' coronavirus lockdown is unfair to small parties, some Senedd election candidates have said.
Candidates for the 6 May poll have been told current lockdown rules prohibit traditional doorstep canvassing.
One candidate said he would continue leafleting and Plaid Cymru called for definitive rules on the matter.
The Welsh Government said distributing election leaflets door-to-door was "not a reasonable excuse to leave home".
A police force said it would enforce the ban after government guidance was updated.
Liberal Democrat candidate Cadan ap Tomos said not all parties could afford to post material or advertise on social media.
"That closes us out of the democratic process," he said.
"The situation at the moment is completely confusing and unfair, especially for us as smaller parties with fewer resources."
He said his party stopped leafleting after First Minister Mark Drakeford set out the Welsh Government's guidance last week.
A Welsh Government spokesman said: "In the current circumstances, distributing election leaflets door-to-door is not a reasonable excuse to leave home.
"Leaflets can of course be distributed safely by post, as mail delivery services continue to operate during the pandemic.
"Political parties, candidates and other campaigners are encouraged to consider the full range of means available to them, including social media, to provide information about the election to the electorate."
Neil McEvoy, running against the first minister in his Cardiff West seat, said his recently formed party Propel would continue leafleting.
"I am exercising my democratic right as a citizen, more than anything else," he said.
Activists are given gloves and hand sanitiser, he said, while those with health issues were advised to stay home.
Plaid Cymru cited a response to an inquiry about leafletting from South Wales Police on January 21, before the Welsh Government updated its guidance, saying it was permitted because it was "work related".
However a South Wales Police spokesperson said: "With Welsh Government having clarified that door-to-door campaigning and the delivering of political leaflets is not considered a reasonable excuse to leave home, South Wales Police will enforce the legislation accordingly."
A Plaid spokesman said: "A free and fair election is not only about election day itself, it's about the ability to communicate effectively with voters in the preceding weeks.
"With little over 13 weeks remaining until polling day, parties and activists deserve a definitive answer so they can engage with voters in a safe and appropriate manner."
The Welsh Conservatives said they agreed with the Welsh Government.
The Welsh Government said it wanted polling to happen on 6 May but needed a contingency plan in case the virus stopped it going ahead safely.
An emergency bill would allow the election to be postponed until no later than 5 November if two-thirds of Senedd members approve.