Covid: South Africa variant testing considered for Wales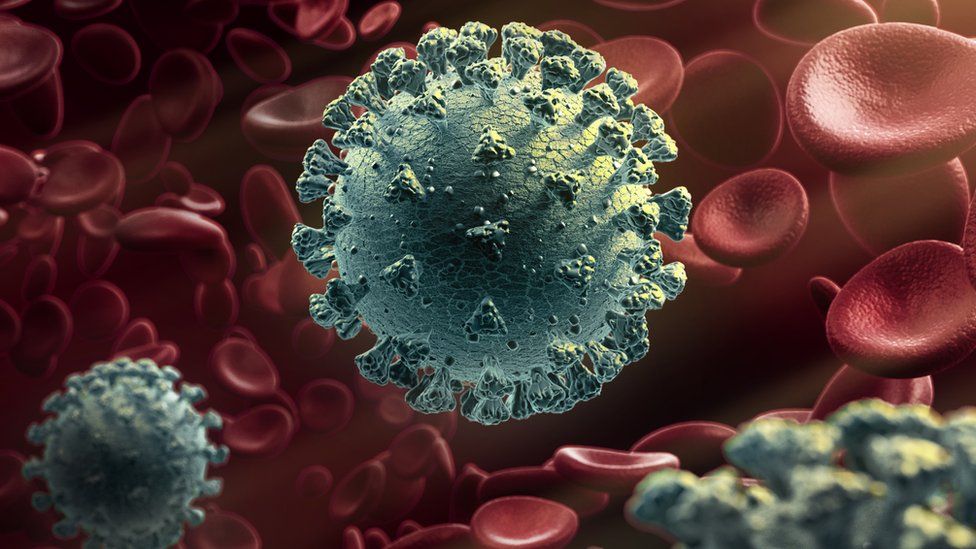 Increased testing is being considered in Wales as part of efforts to tackle the South African coronavirus variant.
Officials said there were nine confirmed cases of the more infectious version of Covid-19 in Wales, with another four probable cases.
The Welsh Government said it was looking at whether "enhanced measures" are needed.
Public Health Wales nine South African variant cases - and one probable case - in Wales were linked to travel, while investigations were continuing for the remaining three.
There are concerns vaccines will be less effective against the variant, but Health Minister Vaughan Gething said they would still offer "a good level of protection".
The Welsh Conservatives called for the government to consider a "door-to-door testing blitz", while Plaid Cymru said the issue highlighted the importance of an effective test, trace and isolate system.
It comes as concern grows at genetic changes in other variants found in regions of England. Testing is expected to be rolled out to Bristol and Liverpool where "mutations of concern" have been discovered.
The figures are an increase on the 10 South African variant cases identified in Wales last week. At that stage there were eight confirmed cases, and two that were suspected.
Speaking to BBC Wales, Chief Scientific Adviser Rob Orford said the situation was being monitored "very carefully in Wales".
"We're very fortunate in Wales to have a very good system in place where we sequence many of the positive Covid test that we that we have back," he said.
He said numbers of the UK Kent variant - identified before Christmas - had reduced during lockdown.
All viruses, including the one that causes Covid-19, constantly mutate into new versions or variants.
These tiny genetic changes happen as the virus makes new copies of itself to spread and thrive.
Most are inconsequential, and a few can even be harmful to the virus's survival, but some variants can make the virus more infectious or threatening to the host - humans.
In a statement the Welsh Government said: "We are considering whether enhanced arrangements, which might include testing, are needed.
"We continue to look for cases through the quarantine and testing arrangements currently in place, as well as through our programme of genomic surveillance.
"We work closely with Public Health Wales and with the wider UK response to monitor, detect and investigate new variants of the virus."
It is not clear where the cases had been found.
Public Health Wales earlier announced there had been 614 new Covid infections, of all variants, and seven further deaths on Tuesday as Wales' average case rate fell to 131 cases per 100,000 people.
Vaccines 'still offer protection'
In a virtual session of the Senedd on Tuesday, Mr Gething said there are concerns that both the South African variant and a recent mutated form of the Kent variant, will have a "less effective response" for vaccines.
"That does not mean that vaccines won't be effective at all; they will still offer a good level of protection and it reinforces the need to continue going with real pace in our vaccination programme," he said.
Mr Gething said he was confident the Welsh Government had the ability to identify such cases through testing.
Welsh Conservative Senedd leader Andrew RT Davies said: "In other parts of the UK a door-to-door testing blitz is getting under way in a bid to find every single case of the South African variant, and those in affected postcodes are being instructed to only go out when 'absolutely essential'.
"Labour's health minister must urgently update the Senedd on the latest presence of both variants in Wales and unique measures the Welsh Government intends to take to tackle and reduce transmission."
Plaid Cymru health spokesman Rhun ap Iorwerth said: "This is a reminder of the importance of an effective test, trace and isolate system alongside the protection that the vaccine can give us.
"If infection can quickly be identified and traced, and people are supported to self-isolate - including an increase to isolation payments to £800 as Plaid Cymru has been asking for - then it will help us to keep ahead of the new variant."
Meanwhile, a senior researcher has said people in Wales have played a significant part in the development treatments and vaccines to combat Covid-19.
Dr Nicola Williams from Health and Care Research Wales said 1,200 people helped test the AstraZeneca and Janssen vaccines, while people in north Wales had taken part in Novavax trials.
The Novavax jab - which last week was shown to be 89% effective - is the first to be tested and have some success against new variants.
Dr Williams said they had an "overwhelming response" from the public and not everyone was able to be put into a trial.
"What we have achieved in Wales is tremendous," she said.
"We've been able to come together as a community [with] NHS and academia and we've been able to put Wales on the map in terms of its ability to be responsive, to set up studies really quickly and then really deliver, in terms of recruiting successfully to those studies."