Covid exposed Britain's crushing poverty, says Plaid Cymru leader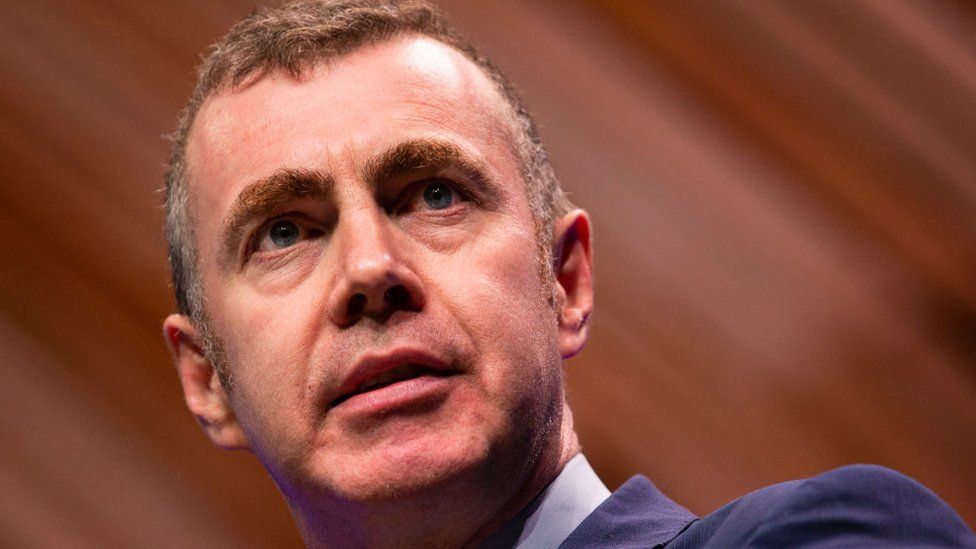 Covid has exposed Britain's "crushing poverty" and "corrupt elite", according to the leader of Plaid Cymru.
Addressing a virtual party conference, Adam Price said Wales faced a "moment of truth".
Mr Price added that his party had a post-Covid plan for the Welsh Government to tackle poverty.
He pointed to research which suggests fewer than half of care workers are paid the real living wage and more than 70,000 children in poverty do not qualify for free school meals.
He also cited a row over the furlough scheme between the Welsh and UK governments last autumn.
The UK government increased the wage subsidy when a lockdown was announced in England, mid-way through Wales's firebreak.
"Britain isn't working for us anymore - the Britain of my parents' generation, a brave and hopeful place, no longer exists," Mr Price told party activists.
"It has been erased and, in its place, we have the moral vacuum that is Westminster.
"The coronavirus pandemic has exposed the reality of modern Britain: a state defined by crushing poverty, ruled by a corrupt elite that gives contracts to its friends and denies furlough to its neighbours."
Some recent opinion polls have suggested growing support for Welsh independence, but a clear majority remains opposed.
This will be Mr Price's first Senedd election since succeeding Leanne Wood as Plaid leader in 2018.
In this speech Adam Price tackles the argument that a moment of crisis is not the time to rock the boat. He calls for change on three fronts: governmental, social and constitutional.
He says the pandemic has brought Wales to a "crossroads", similar to the one the UK faced after the Second World War when the welfare state was established.
There are big spending promises and he rejects Labour criticism that they're unaffordable.
He attacks "the conservatism of incumbency" - a swipe at Conservative and Labour parties accustomed to holding office in Westminster and Cardiff Bay.
On the promise of a referendum on independence if Plaid wins the election, he says his party doesn't want it "for its own sake" but because "Britain isn't working for us anymore".