Elections 2021: Welsh Conservatives rule out deal with Plaid Cymru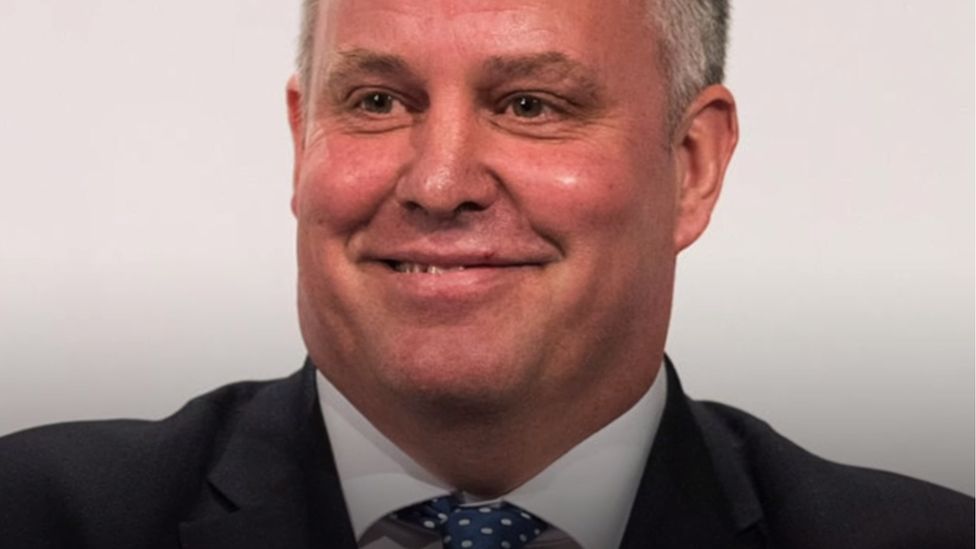 The leader of the Senedd's Conservatives has ruled out any deals with Plaid Cymru after the Welsh Parliament elections in May.
Andrew RT Davies challenged Labour to do the same.
He called Plaid "divisive separatists" and said there would be no repeat of 2016, when his group supported Leanne Wood to be first minister.
Plaid Cymru called the intervention "embarrassing" and said it had already ruled out a coalition with the Tories.
Mr Davies' comments come on the eve of the Plaid Cymru virtual conference on Friday, and follow leader Adam Price's pledge to hold an independence referendum if his party wins the elections.
It means the Welsh Conservatives are ruling out any agreement with Plaid that would allow either side to take power, should the two groups win enough seats.
All devolved governments in Wales have been led by Labour since the assembly opened in 1999, although it has frequently needed the support of politicians in other parties.
The Conservatives and UKIP backed Plaid Cymru to form a government after the 2016 election, but after the drama of a deadlocked vote in the Senedd Leanne Wood forged a deal with Carwyn Jones allowing him to return as first minister.
Mr Davies said: "I will give a clear commitment to people across Wales that we will not work with the divisive separatists of Plaid Cymru. There will be no repeat of 2016 and we will not support the nomination of any other leader.
"Labour's first minister has regrettably flirted with divisive nationalism throughout his short time in post, but for the good of the country and our economic recovery he must rule out any backroom deals with a party that is solely intent on tearing Britain apart."
He said the "sole focus" of the Conservatives would be "on our economic recovery and rebuilding Wales. Not the constitution, powers, or new taxes."
A Plaid Cymru spokeswoman said it was a "rather embarrassing intervention" and was "tantamount to sending an RSVP to a party to which you were never invited".
"It is beyond comprehension why anyone would think that Plaid Cymru - a party which campaigns day in day out for fairness for Wales - would form any kind of an alliance with a party which is doing its utmost to undermine our nation and its national parliament."
A Welsh Labour spokesperson said: "This latest wheeze from the Tories in Wales is just another attempt to distract from the fact they can't stand up to their bosses in London, and want to hand over powers to Whitehall.
"First Minister Mark Drakeford set out Welsh Labour's position last weekend. We are the party of devolution.
"We are proudly patriotic, and believe Wales' future is best served in a reformed, fairer Union. Our priority is leading Wales through the pandemic, out of lockdown, and to keep moving Wales forward."
Welsh Labour leader Mark Drakeford told a Commons committee the current devolution settlement was "preferable to independence".
He said there would be "no mandate" for a referendum if the election in May was not won by parties who pledge to hold a poll.
Asked if he would hold an independence referendum if it was conditional of Plaid Cymru supporting Welsh Labour after the elections, he said: "If the election isn't won by parties who have that in their manifesto then I don't think a referendum would be justified.
"If a party stands on a manifesto and that manifesto says there should be an independence, if that party wins a majority at the Senedd then it is entitled to implement that manifesto."
The first minister told the Welsh Affairs Committee on Thursday: "I consider the current settlement preferable to independence - yes I do."
He added: "The continued existence of the United Kingdom is more at risk today than at any point in my political lifetime. Simply defending the status quo hastens the day when the United Kingdom will no longer be able to stay together."