No tax rises for social care in 'near future', says minister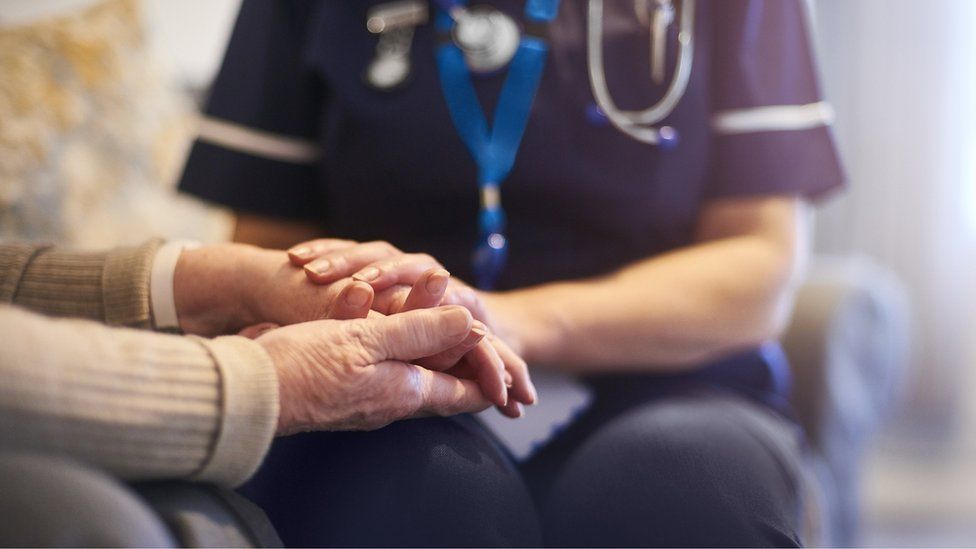 Tax rises to pay for improving social care have been ruled out for "the near future" by Wales' health minister.
Vaughan Gething suggested Labour could instead guarantee the real living wage to social care workers if it wins the Senedd election in May.
Ministers started looking at proposals to fund social care, including tax rises, before the pandemic.
Mr Gething said the idea was shelved due to Covid-19, denying claims Labour had kicked it into the long grass.
The health and economic crisis means "a tax solution for raising funds for social care is now more of a longer-term potential solution and not a likely solution in the near future", he said.
"The implication of not increasing taxes is we cannot raise or redirect resources to improve social care in the way we would have liked to have done through the social care promise.
"I want to stress that we are not avoiding addressing these issues, but we have taken, what I believe is, an honest and pragmatic approach, given the fiscal environment we find ourselves in."
An incoming government could instead "work towards" introducing the real living wage at an estimated cost of £19m in the first year. Improvements to housing would cost another £70m to £80m a year, he said.
The Welsh government hoped to launch a "national conversation" on how to meet the growing demands on the social care system, but it was derailed by the pandemic.
'Anybody would think an election is brewing'
A recent analysis suggested spending on social services could rise £400m by 2022-23, Mr Gething said.
Ministers would rather see a UK-wide solution, but as that is "unlikely for some time to come" Wales needed to come up with its own answers and a "cross-party consensus", he added.
Conservative health spokesperson Angela Burns said: "Anybody would think an election is brewing because the statement very very clearly puts your idea to have a social care tax into the long grass and I'm not surprised at all that you've kicked it there."
Plaid Cymru's Rhun ap Iorwerth said his party wanted NHS and social care staff to get the same pay and conditions, funded from taxation "as part of a health and social care landscape that has been transformed".