Wales election: New party Propel proposes no more Covid lockdowns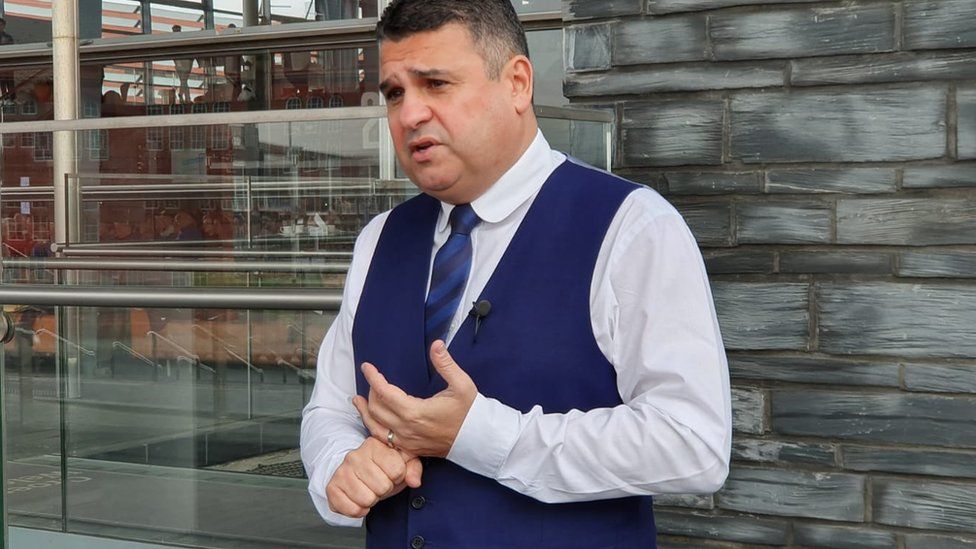 Lockdowns would cease but social distancing would remain under policies outlined for May's Senedd election by the new Propel party.
Party leader and Senedd member Neil McEvoy unveiled a "contract" with voters as part of its campaign.
Schools should stay fully open and gyms should be reclassified as essential services, it says.
It also promises a bill of rights, changing the voting system and giving people more power to call referenda.
The first minister, the party says, should be directly elected.
Mr McEvoy said: "I'm proud to sign my name to the Contract with Wales, as are all Propel candidates across the country.
"Propel now has a policy platform to completely transform how our nation is governed, while creating enormous new economic opportunities.
"We will actually grow the size of the Welsh economy and bring new wealth to our country."
Mr McEvoy was elected to the Welsh Parliament in 2016 on behalf of Plaid Cymru, but was later expelled from the party.
At the last election he came second to First Minister and Welsh Labour leader Mark Drakeford in the Cardiff West constituency, where he intends to stand again.
The Senedd election is due to take place on 6 May.