Welsh election: Leanne Wood 'ugly face' tweet was wrong - Abolish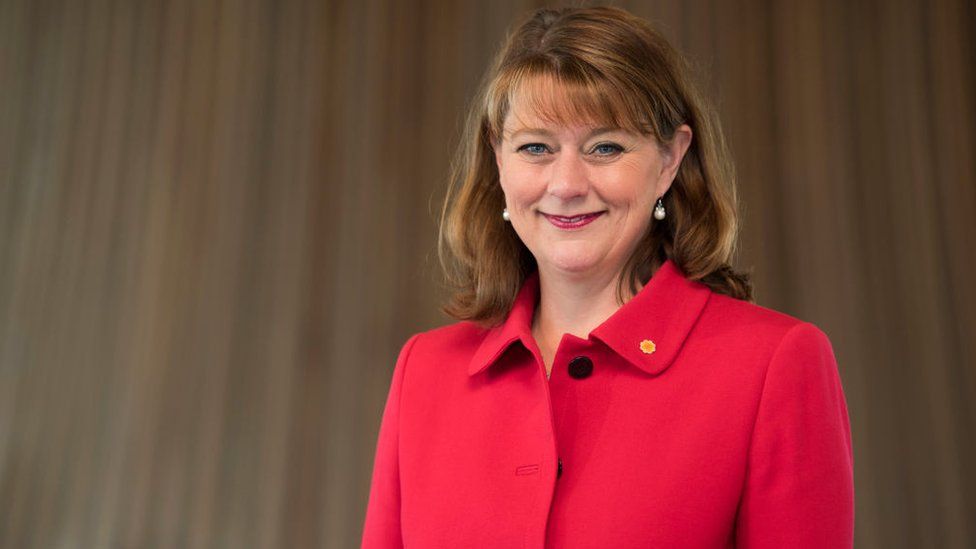 The Abolish the Welsh Assembly Party has admitted a tweet by an activist calling a politician "the ugly face of nationalism" was inappropriate.
Lee Canning tweeted a picture of Plaid Cymru's Leanne Wood with those words accompanying the post.
In response to the message, Plaid Cymru called for the party to be removed from an upcoming BBC leaders' debate.
It accused the party of "undignified" behaviour. Abolish said its senior figures had received "far worse".
The BBC is hosting a leaders' debate ahead of the Senedd election and has invited the leaders of Welsh Labour, the Welsh Conservatives, Plaid, the Welsh Liberal Democrats and Abolish the Welsh Assembly Party to attend the event on 29 April.
BBC Wales said it was confident its editorial processes had been "fair and impartial".
In a letter to other party leaders, Adam Price said two Abolish politicians had voted against a new code of conduct in the Senedd prohibiting members against subjecting individuals to personal attack.
He said he was "unsurprised but nonetheless appalled" to see the Abolish the Welsh Assembly Party co-ordinator launch personal attacks on social media.
He called for party leaders to join him in "condemning the party's behaviour and sending a clear message that it has no place in the Senedd election campaign".
"I would also ask that you support us in calling on the BBC to uninvite the Abolish the Assembly Party from the televised debate so as not to allow them to further toxify the public discourse in Wales."
In response, an Abolish spokesman said Mr Canning had removed the tweet.
The spokesman said: "We agree that the image against the headline was inappropriate.
"Although Lee advises he was attacking Leanne's views and those of her party and used a normal picture of her, we accept that this could be interpreted differently.
"Senior members of our party have received far worse from nationalist supporters, however, we notice that the mainstream media is not interested in that. Having said that, who is Adam Price to determine who should and shouldn't be in the debates?
"This is an example of the dystopian future we have in store if Plaid Cymru get their way."
Mr Canning declined to comment further.
WALES ELECTION: THE BASICS
What elections are happening? On 6 May, people across Wales will vote to elect 60 Members of the Senedd (MSs). The party or parties that can command the support of a majority of members will form the Welsh government. Find out more here.
What powers does the Welsh Parliament have? MSs pass laws on many aspects of day-to-day life in Wales, such as health, education and transport. They also have control over some taxes. Defence, foreign policy and immigration are decided by the UK Parliament.
How do I vote? Anyone who lives in Wales and is registered to vote is eligible, so long as they are aged 16 or over on the day of the election. You can register to vote online.
A Welsh Labour spokesman said: "Hatred for women has no place in our politics or anywhere in Wales. It must be confronted and challenged. Welsh Labour is playing our part by ensuring half our candidates are women in Senedd elections."
The Welsh Lib Dems said: "A certain amount of rough and tumble should be expected in any election campaign, however personal attacks should never be made."
A Welsh Conservative spokesman said: "There is absolutely no place in politics for abuse of any kind by any political party or movement - left, right or nationalist.
"Like any editorial decision, the responsibility for who participates in the BBC's leaders' debate is for the BBC, and political parties would be well within their rights to refuse such an invitation."
BBC Wales said: "In determining the composition of the panel for this programme, we were required to make an editorial judgement with regard to what is an appropriate level of coverage.
"That careful judgement has taken account of past levels of electoral support, as well as any robust trends in current support and confirmed levels of candidacy. We are confident that our editorial processes have been fair and impartial whilst reflecting the reality of the Welsh political landscape."