Welsh elections 2021: Calls for Wales Green Party to join BBC Wales leaders debate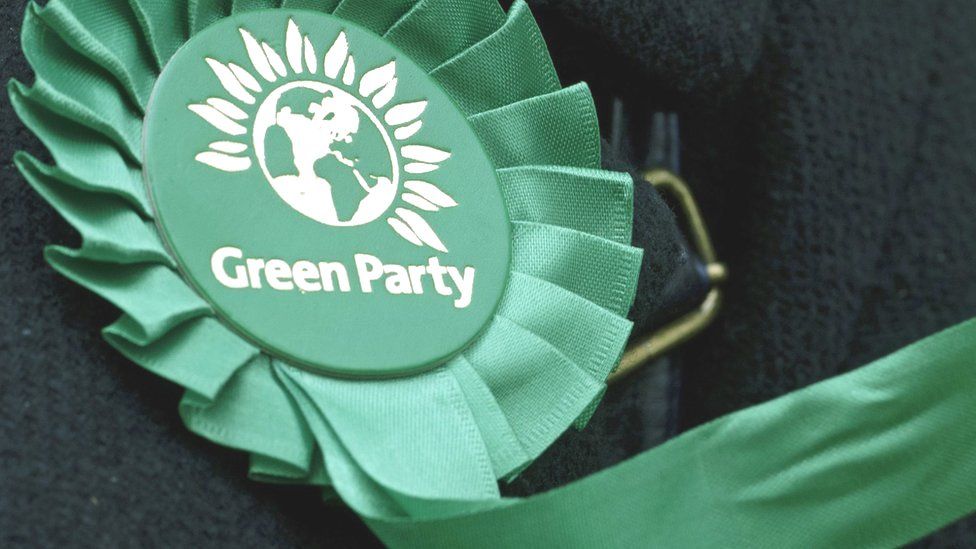 There are calls for the Wales Green Party to be allowed to take part in the upcoming BBC Wales leaders debate.
The BBC One Wales debate is set for 29 April, ahead of the Senedd election.
So far, the leaders of Welsh Labour, the Welsh Conservatives, Plaid Cymru, the Welsh Liberal Democrats and the Abolish the Welsh Assembly Party have been invited to attend.
But the leader of the Wales Green Party, Anthony Slaughter, said his party "must" be included.
He said in a tweet: "Abolish don't deserve to be there, while the Greens could contribute a lot and should be included and given a chance."
The deputy leader of the Green Party, Amelia Womack, tweeted: "Hey BBC Wales, I am incredibly disappointed to see that the Greens have not been invited to these debates, yet the far right Abolish the Welsh Assembly have."
WALES ELECTION: THE BASICS
What elections are happening? On 6 May, people across Wales will vote to elect 60 Members of the Senedd (MSs). The party or parties that can command the support of a majority of members will form the Welsh government. Find out more here.
What powers does the Welsh Parliament have? MSs pass laws on many aspects of day-to-day life in Wales, such as health, education and transport. They also have control over some taxes. Defence, foreign policy and immigration are decided by the UK Parliament.
How do I vote? Anyone who lives in Wales and is registered to vote is eligible, so long as they are aged 16 or over on the day of the election. You can register to vote online.
The Welsh Conservative Senedd leader, Andrew RT Davies, said the BBC should "rethink this decision". 
In response, BBC Cymru Wales said it was confident its editorial processes had been "fair and impartial whilst reflecting the reality of the Welsh political landscape".
Plaid Cymru election campaign director Liz Saville Roberts MP said: "The BBC had been far from transparent in explaining how it chose to invite a party that no-one elected to the Senedd in any previous election.
"In creating this problem, the BBC has now made itself open to justifiable criticism from another party who feel they are being unfairly left out of the TV debate."
A Welsh Labour spokesman said: "We're focusing on our pledges to guarantee all under-25s an offer of work, education or training, increase community policing and deliver the real living wage to care workers across Wales."
Both the Welsh Liberal Democrats and the Abolish the Welsh Assembly Party have been asked to comment.