Ceredigion: Llanrhystud £6m road safety plan a 'waste of money'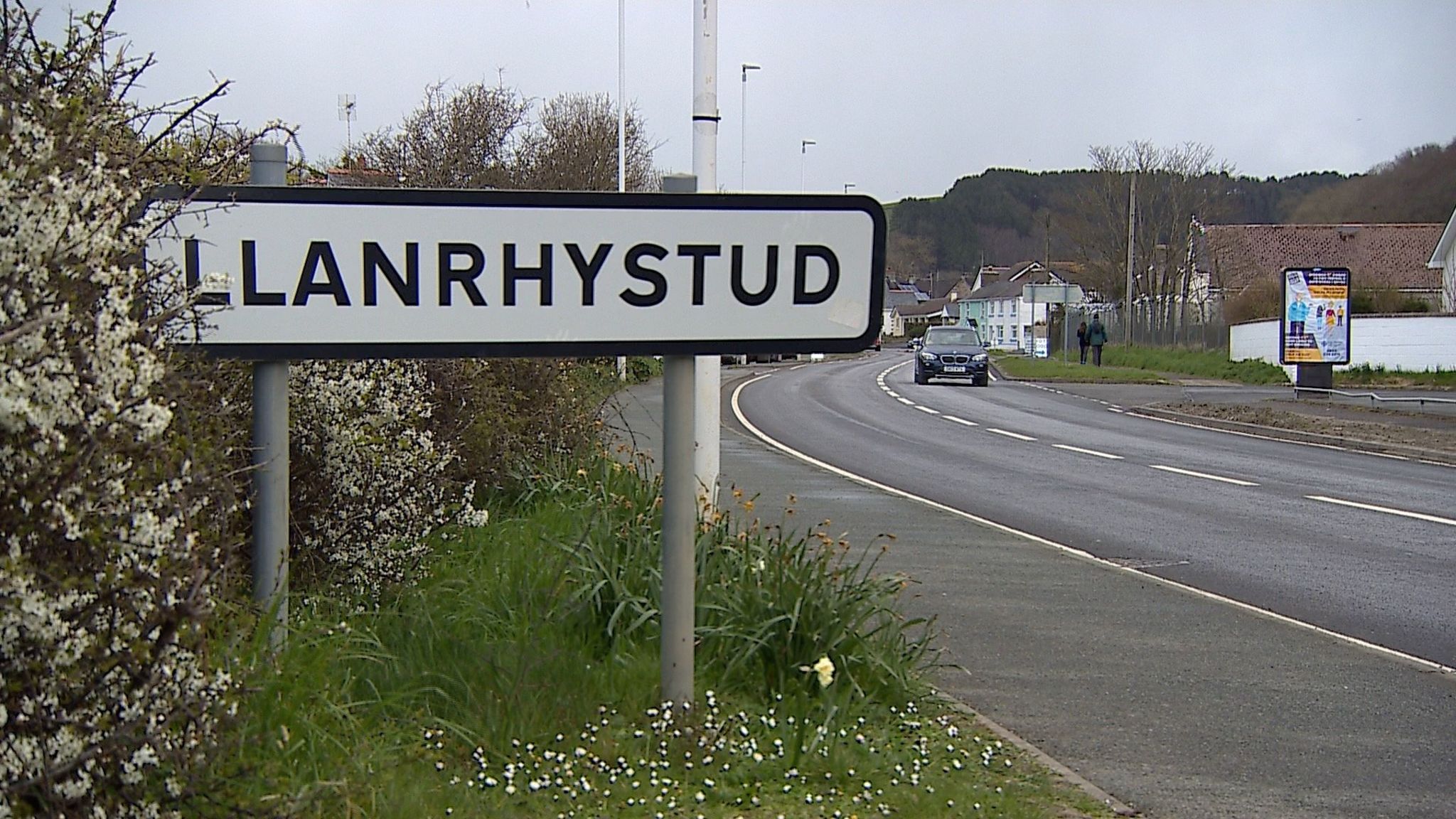 Spending almost £6m on a road scheme on the A487 would be a "waste of money", residents of a Ceredigion village say.
Villagers in Llanrhystud argue the cash would be better spent on improving road safety elsewhere in the village.
Farmer Gareth Jones also fears having to change how his business works, as he has land on both sides of the road.
The Welsh government is consulting on two road schemes in the area that would see more than £23m spent on improving road safety in mid Wales.
It has said the scheme is part of efforts to improve north-south connectivity.
Along with the £5.95m project in Llanrhystud, it is considering another £17.4m scheme in Aberarth.
Mr Jones said he has "no idea how the business will be able to carry on in it's current form", if the plan goes ahead
They currently cross the road with livestock three times a week, in three different crossing places.
"It's a two minute job that's very easy and puts zero stress on the animals," he said.
"It's going to affect us in the long run, even if they compensate us and buy the land, you don't farm your entire life to just give up land. It's quite upsetting.
"This section of the A487 has experienced 20 collisions within the last five years, including six which were a result of vehicles trying to overtake slower moving vehicles."
Meanwhile, local business owner Donald Morgan said the plan would be "wasting money on a scheme that nobody wants".
"There are opportunities to use this money in a better way," he said.
"They have already spent so much on the road at Aberarth where perhaps the money would have been better spent in Llanon, with all the vehicles parked on the road."
Councillor Rowland Rees-Evans said however, he was "grateful" that money was coming to west Wales.
"The government has been talking about road improvements in mid Wales for many years and now it is our turn, this side of the country.
"We should all welcome any improvement, especially if it is going to stop people having car accidents."
A Welsh government spokesperson said the scheme was "intended to improve safety and journeys in the area".
"Plans include a new shared use path to help walking and cycling along the length of the scheme," they said.
A consultation on the plans is open until the end of April and any issues raised will be carefully considered, the spokesperson added.