Universal basic income: UK government 'not told' about Welsh plans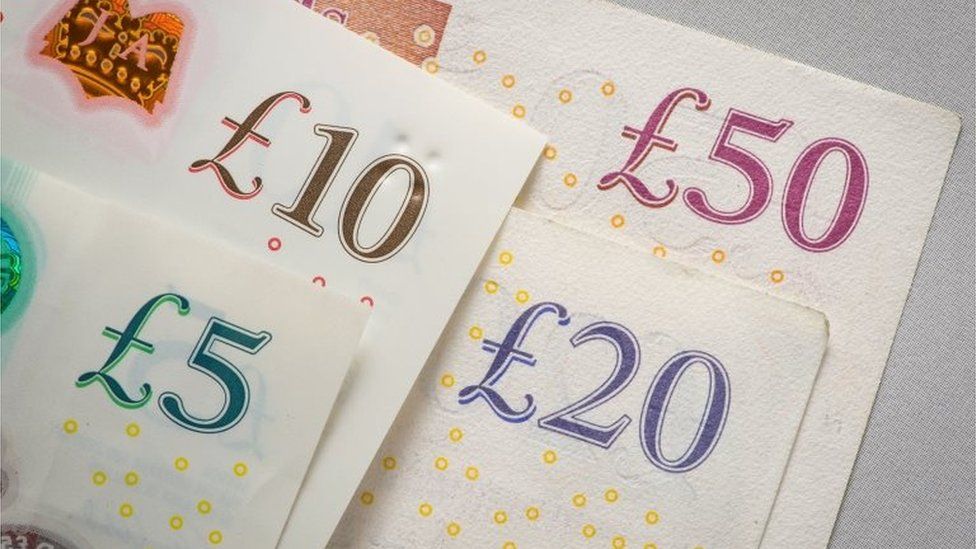 A UK government minister says that Welsh counterparts have not told them about plans for a universal basic income (UBI) pilot
Ministers in Cardiff are planning to test out such a scheme, despite the benefits system being run from London.
Welsh Secretary Simon Hart said neither the Treasury or the Department for Work and Pensions - which runs benefits - were consulted.
The Welsh government said they would share plans for the pilot in future.
Mr Hart said collaboration was a "two-way arrangement".
The Welsh government said people leaving care could be chosen for a proposed UBI pilot, in which they would be given money to cover the basic cost of living.
First Minister Mark Drakeford has previously said the pilot would "see whether the promises that basic income holds out are genuinely delivered" in people's lives.
But he has said a pilot would need to be "carefully crafted" because the Welsh government "don't have all the powers in our own hands to do it on our own" and to ensure it was affordable.
Details have yet to be decided, although the Autonomy think tank has suggested a pilot scheme in Wales involving 5,000 people could cost £99m over two years.
Supporters say UBI would ensure people do not fall through gaps in the benefit system, but critics argue it is not clear whether it would be the best way to ease poverty.
The UK government, which controls benefits, has said it did not think it would be an incentive to work.
On Wednesday, Mr Hart said he agreed with previous comments made by the Welsh economy minister Vaughan Gething in 2018 - when he was health minister - that the idea was "out of touch".
The Welsh secretary said he did not think there was "any evidence that anybody's seen or presented to me, let alone Vaughan Gething, which suggests that this is going to help the people that we're trying to help".
He added: "Over the last year, there has often been some barbed comments I think from from our colleagues in Cardiff about co-operating over announcements which might have impacts on both governments."
But Mr Hart claimed: "The first we read about this was in a news story online one weekend after the Senedd elections.
"I think if there is going to be proper collaboration over something which clearly involves the Department for Work and Pensions and the Treasury, it might be quite a good idea to talk to the Department for Work and Pensions and Treasury before making the announcement.
"Collaboration is a two-way arrangement - if our colleagues in Welsh government want to progress ideas like this, which is entirely up to them to decide they want to do so, it makes sense to talk to the departments who would actually have to administer it."
The Wales Office minister David TC Davies said he was waiting "with interest" to see details of the pilot scheme.
However, he said he believed most of the scheme was in a "reserved space", meaning it is controlled in Westminster not in Cardiff, adding: "I think the devolved government should be getting on with devolved matters."
In response, a Welsh government spokesperson said: "We are looking at a pilot, which could involve care leavers. This is at the developmental stage at present - a team has been set up under the oversight of the minister for social justice, to scope this work further. As this work progresses we will share our plans more widely.
"We are pleased the secretary of state is eager to be involved in discussions about a basic income pilot in Wales and we look forward to discussing this once the initial scoping work has been completed."
Related Internet Links
The BBC is not responsible for the content of external sites.