Covid: Vaccine passports not ruled out in Wales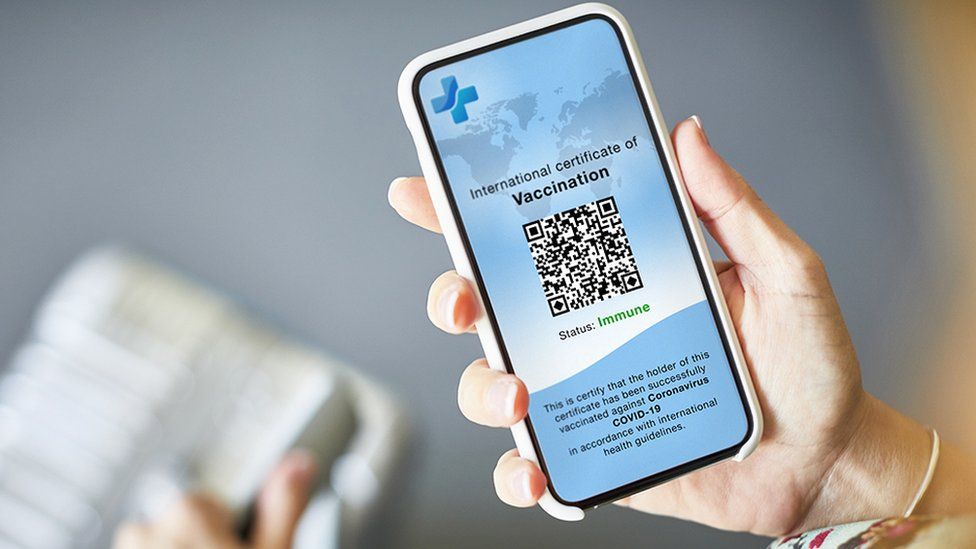 Wales' first minister says he could be persuaded of the need for vaccine passports.
His government is due to make a decision on the proposal this week.
Mark Drakeford told the Senedd he was sceptical but could be convinced of the need for them if public health benefits outweigh their disadvantages.
It comes as the UK government announced that a system of vaccine passports would be kept in "reserve" in England.
People in Scotland will need proof they have been fully vaccinated before they can enter nightclubs and many large events from 1 October.
Mr Drakeford accused Conservative UK ministers of having told him they would be going ahead with vaccine certification "as late as the end of last week".
"I have lost count of the number of meetings I have sat through with UK ministers in which they have lectured me about the necessity of vaccine certification," he said.
"When I have raised with them the ethical, the legal and the practical issues that need to be resolved, I've generally been treated as though these were details that ought not to get in the way of this necessary course of action."
Welsh Conservative leader Andrew RT Davies, who is opposed to the use of passports, asked Mr Drakeford for his views at the first minister's weekly question time in the Welsh Parliament.
Pressed on the issue, Mr Drakeford said: "I start from a position of scepticism about vaccine certification. That doesn't mean that I cannot be persuaded, if the evidence of public health benefits in September, in a different context than we faced in July, outweighs the disadvantages."
Under the UK government's winter plan, vaccine certification will be required for nightclubs and other large events in England if data suggests action is needed to "prevent unsustainable pressure on the NHS".