Merthyr: Make or break for Army Ajax armoured vehicles?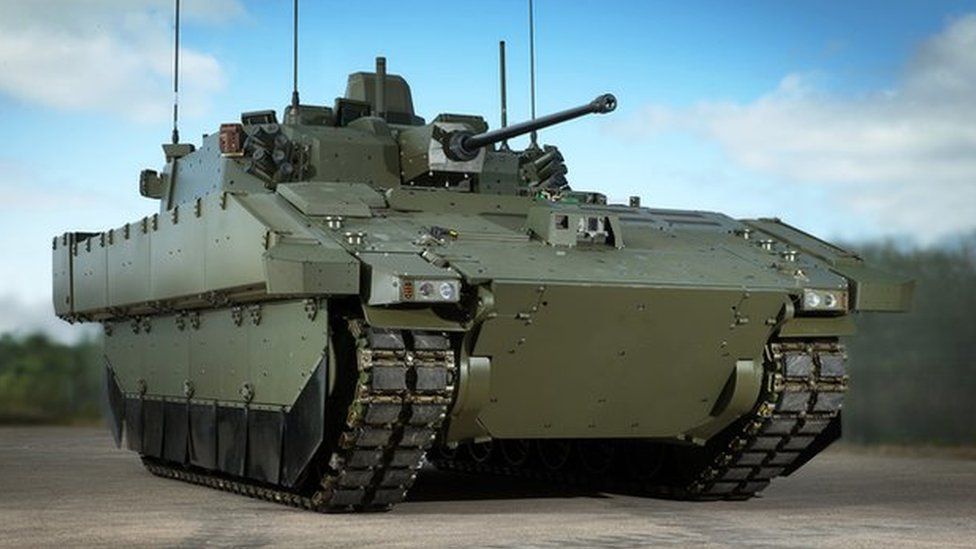 An announcement on the troubled Ajax fighting vehicle being built in Merthyr Tydfil looks set to be made next week.
Ajax helps sustain hundreds of jobs in Merthyr and Oakdale, Caerphilly county.
Its scrapping would be a huge blow to the towns and an embarrassment for the Ministry of Defence (MoD).
It would also leave the Army with a big hole in its plans, as it is said to be one of the cornerstones of the Army's restructure.
The MoD signed a contract for 589 of the Ajax vehicles in 2014 and has spent nearly £3.5bn on the programme.
The fully digital vehicles, being assembled by US-based defence contractor General Dynamics in Merthyr, were promoted as the "next generation" of armoured vehicles.
In October the MoD appointed a senior official to get the project back on track.
David Marsh also has the power to recommend that Ajax be scrapped.
He warned that the UK government would "never accept" a vehicle that did not meet its testing requirements.
Labour said the minister had placed Ajax on an "end-of-life-watch".
Trials have since been underway to see if the vibration issue can be put right.
If it can, it would represent a huge turnaround.
The mood music up until now has been pessimistic.