Council's 'lack of action' over abuse fears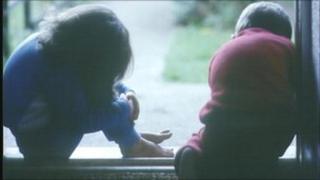 A council has been criticised for its failure to investigate suspicions that two children were being abused by their father.
The public services ombudsman for Wales, Peter Tyndall, said Merthyr Tydfil council's lack of action meant police did not look into the case.
He also said that the authority did not give enough support to the children's grandparents after they took them in.
The council said it had addressed the issues raised.
Mr Tyndall said concerns were raised that the children - called B and C in his report - were being abused by their father, who had two previous convictions for sex offences against teenage girls.
However he said there were "serious shortcomings" because the council did not initiate statutory child protection procedures.
They were eventually given a home with their grandparents - called Mr A and Mrs A in the ombudsman's report - in 2004 after social workers told them the children could be taken into care and possibly separated.
But the couple complained that in the following years they were not given the financial help they had understood they would get.
They also felt they had been "left very much to deal with matters on their own", with a lack of support given by social services, the report added.
'Difficult situation'
It said the children - one of whom is disabled - had to sleep in a bed with each grandparent as their council house was not big enough. The couple later bought their home and extended it to accommodate an extra bedroom.
The report said that Mrs A was forced to give up work to look after the children and admitted she was was "struggling to cope" with them, while also caring for her ill husband and her elderly mother.
Mr Tyndall said: "There was a lack of clarity and explanation to Mr and Mrs A at the outset as to the practical ramifications of their taking care of the children."
He said problems arose because the council did not class the grandparents as the children's foster parents, instead deeming their help a "private family arrangement".
Mr Tyndall said the proper classification would have brought specific benefits, along with support and monitoring of how the couple were coping and how the children were progressing.
He said: "This case highlights the difficult situation that grandparents and other relatives sometimes face when they take on the full-time care of children who, for a variety of reasons, are not looked after by their own parents."
'Appropriate information'
In conclusion, the ombudsman said he wanted the council to prove to him that the lack of action in investigating suspected cases of abuse would not happen again.
He also told the authority to ensure that potential carers are given appropriate information and advice before they take on the care of children.
He recommended that the council pay Mr and Mrs A £3,540 to make up for the lack of benefits they received while caring for the children.
Merthyr council said it accepted the ombudsman's recommendations in this case, "in what was and still is a particularly complex area of social policy and law".
"We believe that the council has already addressed the issues regarding practice and processes raised in this report and now that the report has been finalised, will be responding accordingly," it added.