Lavern Ritch US murder accused takes on defence lawyer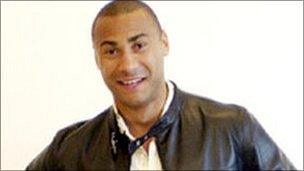 The American man accused of killing a fitness instructor from south Wales in 2007 has told a judge he no longer wishes to represent himself in court.
Robert Davies, 49, is on trial for the murder of Lavern Ritch, 37, who was on holiday in Atlantic City, New Jersey.
Mr Davies had been conducting his own defence, claiming he acted in self-defence when he fatally stabbed Mr Ritch, from Penarth, Vale of Glamorgan.
The trial was halted for the day while a defence lawyer was appointed.
Mr Davies has said he mistook Mr Ritch for one of a group of Mexicans who he said had chased him through the streets of Margate, a popular tourist area, following a fight.
The court has heard that Mr Ritch joined the chase, intending to help Mr Davies, but was stabbed in the chest by the American.
Mr Davies is on trial on murder and weapons charges in connection with the incident in August 2007.