Jury due to retire in Lavern Ritch US murder trial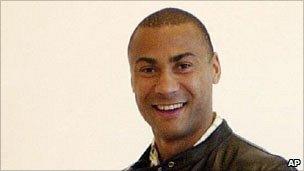 The jury in the US trial of a man accused of murdering a Welsh fitness instructor is expected to retire later to consider its verdict.
Robert Davies, 49, is on trial for the murder of Lavern Ritch, 37, who was stabbed while on holiday in New Jersey in 2007.
Prosecution and defence lawyers will give their closing arguments on Tuesday before with the jury goes out.
Mr Davies claims he acted in self-defence against Penarth-born Mr Ritch.
He has told the court that he feared for his life on the night Mr Ritch was stabbed, thinking he was being attacked by a gang member.
Last week, Judge Bernard DeLury rejected defence motions for the charges of murder and manslaughter to be dismissed.
Mr DeLury said there was ample evidence should the jury choose to convict.
Mr Davies began the trial by conducting his own defence but then stepped down and a defence lawyer was appointed.