George Stack appointed RC Archbishop of Cardiff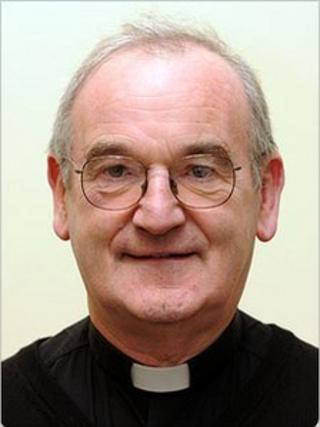 A new Roman Catholic Archbishop of Cardiff has been appointed by Pope Benedict XVI.
The Right Reverend George Stack, auxiliary bishop in Westminster, will be the seventh man to hold the post.
He will succeed Archbishop Peter Smith, who was installed as Archbishop of Southwark last year.
"I am humbled and honoured at the trust Pope Benedict XVI has placed in appointing me Archbishop of Cardiff," said Bishop Stack.
"Although I am sad to be leaving the archdiocese of Westminster, in which I have served as priest for 29 years and auxiliary bishop for 10 years, I look forward to serving the people and clergy of the church in Cardiff with love and faithfulness in the years that lie ahead."
Bishop Stack said he was aware of the "long and noble" history of Christianity in Wales and "the special gifts" the Celtic people bring to the universal Church.
"I hope to share in this rich tradition of faith," he said.
'Prayers and affection'
The Most Reverend Vincent Nichols, Archbishop of Westminster, thanked Bishop Stack for his long and dedicated service to the diocese.
"As President of the Bishops' Conference of England and Wales I welcome the appointment of the new Archbishop of Cardiff.
"We are grateful to the Holy Father for making this appointment so soon after the arrival of our new Papal Nuncio.
"The See of Cardiff is an important one for the life of Wales and for the Bishops' Conference.
"It is good to know that it will be filled with a bishop of such experience and dedication as Bishop George Stack.
"We welcome this appointment and assure Bishop Stack of our continuing prayers and affection."
The Catholic Church said the date of his installation would be confirmed shortly.