Lib Dem candidate Mike Powell in 'harassment' quiz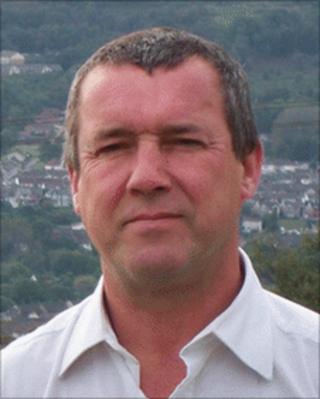 A Liberal Democrat Welsh assembly candidate is being investigated by police over the alleged harassment of aides to the local Labour MP.
Councillor Mike Powell, who is standing in Pontypridd, was arrested and bailed, and his computer equipment and a mobile phone have been taken by police.
South Wales Police confirmed a man has been questioned and bailed.
Lib Dems claimed there had been "malicious" complaints about Mr Powell, who declined to comment.
Welsh Labour confirmed that Allen Bevan and Gareth Mantle - aides to Labour MP Owen Smith - had complained to police, but said that they were not the only complainants.
It is understood one allegation centres around video footage of individuals being posted on the internet.
A posting on the Welsh Liberal Democrats' website says Mr Powell "is well known for his positive, no-nonsense approach to politics".
His agent, Karen Roberts, said it would not be appropriate for Mr Powell to comment during a police investigation.
But she added: "There have been six ombudsman complaints submitted in the last 12 months. There has been no action taken over any of them.
"An allegation was made some months ago and police at the time said they were not taking any further action.
"Lo and behold, a couple of weeks before the election, it comes up again."
'Inquiries ongoing'
A Lib Dem spokesperson said: "This is the latest in a long line of malicious complaints from Labour councillors about Mike Powell."
Lib Dems also claimed that "these allegations have been given no credence by the ombudsman nor by the police who previously confirmed they would be taking no further action in these matters".
A Welsh Labour spokesman claimed that police considered it a serious matter.
Labour added: "However, as Mr Powell is now out on bail and the matter is in the hands of the South Wales Police, we do not think it would be appropriate to comment any further."
In a statement, police said they "can confirm that a 51-year-old man from Pontypridd has been questioned by officers after a complaint of harassment was made against him.
"The male has been bailed to return to a police station in May.
"Inquiries are ongoing."