Stephen Miller 'described Lynette White's killing'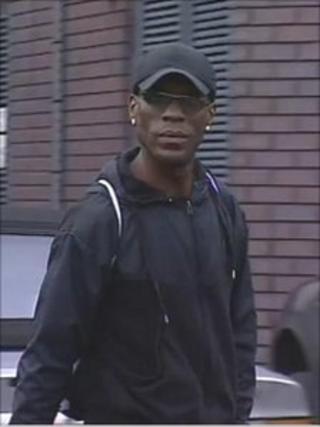 A man wrongly convicted of the 1988 Cardiff murder of Lynette White gave detectives a graphic account of her death, a court has heard.
But Stephen Miller told Swansea Crown Court the account he gave was untrue, and he had not been there.
Mr Miller, Yusef Abdullahi and Tony Paris were released after their convictions were quashed in 1992.
Eight ex-police officers deny conspiracy to pervert the course of justice. Two other people deny perjury.
Mr Miller, who was wrongly convicted in 1990 of Ms White's murder, said he "needed to follow the story" which police had provided him.
He told the court he had even added some fiction of his own to make his version of events sound more plausible.
Nick Dean QC, prosecuting, said Mr Miller had been told he would be questioned until he "got it right" and supported the lies detectives had already bullied several "witnesses" into telling.
During his opening address, he had said of the way Mr Miller had been questioned: "Short of physical violence it is hard to imagine a more hostile and intimidating approach."
'Brainwashing'
Mr Miller, who had been Miss White's boyfriend, was formally interviewed 19 times for a total of 13 hours and the jury has been listening to the tapes.
Initially, Mr Miller said he had known nothing about the murder of Ms White, a prostitute.
He said he had not seen her for several days prior to her death and had not known she had been using the flat to entertain clients.
Several interviews later, he told officers he had been inside the flat, had seen her being attacked and could name those responsible.
Asked by Mr Dean why he had given that account, Mr Miller said he had to "follow the storyline".
Mr Dean had told the jury earlier that as the interviews progressed, the police did such a good job of brainwashing Mr Miller that for several weeks after he had been charged he actually believed he had been there.
But Mr Dean added that none of the accused men had been there and the real killer had been Jeffrey Gafoor, who was alone at the time.
Eight former police officers involved in the 1988 investigation are on trial charged with conspiring to pervert the course of justice. They have all denied the charge.
Ms White was stabbed more than 50 times inside Flat 1, in James Street, Cardiff, which she had been using as a prostitute.
Gafoor confessed to killing Ms White and was jailed in 2003.
The trial continues.