Seven bailed after rabbits and ducks in Barry 'tortured'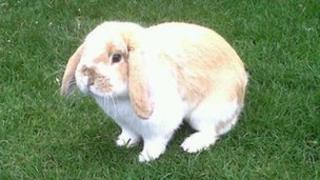 Seven men arrested in connection with the alleged torture of animals in Barry in the Vale of Glamorgan have been released on bail.
The men were arrested on suspicion of burglary and causing unnecessary suffering to a protected animal.
A South Wales Police spokesman said 11 sheds at Gibbonsdown allotment were broken into and pet rabbits and ducks suffered severe burns and internal injuries.
Some animals had to be put down.
South Wales Police has appealed for witnesses to the incident which happened on New Year's Eve.
Two pet rabbits belonging to allotment holder Karen Glover were tortured.
Fudge and Cookie suffered horrific injuries and had to be put down.
Mrs Glover, from Barry, said: "They were taken on New Year's Day and put back in the cage the following day.
"My husband found them. It was horrific. Cookie suffered burns and Fudge had internal injuries from kicking. They had to be put to sleep.
"We're devastated."
'Sickening'
Pc Mark Cummins said: "We are urging the public to come forward with any information that may help us with our investigations.
"This is a sickening act of cruelty and I have never come across anything on this scale in Barry during my time as a police officer."
Head of visible services at the Vale of Glamorgan Council Miles Punter urged witnesses to come forward.
"We are extremely concerned at the nature of this most appalling incident and will work with the police and allotment holders to review the security at this site as a matter of urgency," he added.
Witnesses should call 101 or Crimestoppers on 0800 555 111.