David Cook murder trial: Newport Crown Court jury sent out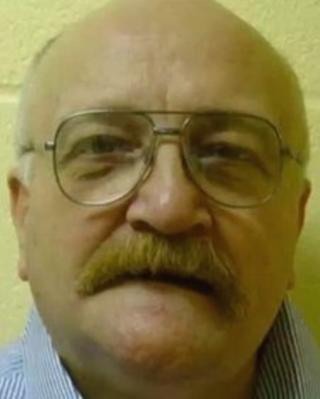 The jury has been sent out in the trial of a convicted murderer accused of killing his neighbour.
David Cook, 65, denies murdering Leonard Hill, 64, but admits killing him at his Rhymney flat last June.
Mr Cook has told the jury that he strangled his neighbour with a TV flex after he flew into a rage following unwanted sexual attention.
The trial at Newport Crown Court continues.
The jury has heard claims that the defendant ransacked his neighbour's bungalow after the killing, stealing his wallet before going to a nearby pub for a drink.
Mr Cook then went about his business as normal for 12 days while his victim's body decomposed in a bedroom in his bungalow home, the jury has been told.
Mr Hill had been bound around his legs and his arms, it is alleged.
Sexual advances
Mr Cook was jailed for life in 1988 for killing a Sunday school teacher.
He was released on life licence in the latter part of 2009 and ended up living in a bungalow next to Mr Hill in March 2011.
During the closing speeches by the prosecution, Mr Cook was accused of lying about Mr Hill's sexual advances.
The real motive for the crime, the court heard, was Mr Cook's debts.
The prosecution said Mr Cook was £5,838 in debt by the time he moved to live next to Mr Hill. The court heard that the killing was "deliberate" and there was no loss of control.
Mr Cook's defence team said killing Mr Hill and taking his possessions was not going to clear Mr Cook's debts, so "doesn't provide a motive".
They added that Mr Hill's sexual orientation was a "private and personal matter known only to him".
The court heard that Mr Cook was not in control of what he was doing, and "the other previous murder does not provide a shortcut to a guilty verdict in this case".
Mr Cook denies murder.