Yaseen Ali Ege murder trial: No signs of abuse shown, Koran teacher says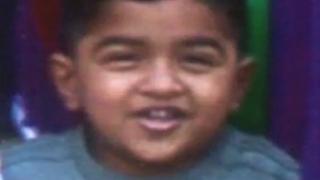 A seven-year-old allegedly killed by his mother was a happy pupil who showed no signs of abuse, a teacher has told Cardiff Crown Court.
Imam Mufti Tariq saw Yaseen Ege almost every day for three months to give him Koran recital classes.
He told the court he saw nothing in that time to cause him concern.
Sara Ege denies murder and perverting the course of justice. Yousuf Ali Ege denies causing or allowing the death of a child by failing to protect him.
The court heard Mr Tariq saw Yaseen in the months leading up to his death.
He said: "He was a very happy young boy and was obedient. The last time I saw him he looked happy and okay.
"Throughout the time I was teaching him I saw nothing except some eczema on his ear to cause concern."
The court has heard a post-mortem examination showed Yaseen had a catalogue of injuries, and had been subjected to months of abuse by his mother leading up to his death in July 2010.
The jury has heard that Mrs Ege, 31, attacked her son with a blunt instrument at the family home and then set his body on fire in a bedroom
The court was told that she dragged his body onto the landing and then called 999.
The prosecution claim that Yousuf Ali Ege, the boy's father, must have known of injuries.
The case continues.