Cardiff Blues rugby region lose nearly £2.3m, accounts show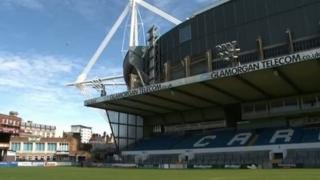 Rugby region Cardiff Blues have made a loss of almost £2.3m for the year ending May 2011.
The region also reported a fall in turnover, down to £7,415,870 from £8,773,243 the previous year.
The accounts submitted to Companies House under Cardiff Rugby Football Club Ltd state the financial year "proved challenging, both on and off the field".
No-one from Cardiff Blues was available for comment.
The losses have been explained, in part, by increased playing and coaching costs and the region's failure to reach the play-off stages of the Celtic League during that season.
According to the accounts, the squad expenditure was invested for the ongoing development of the Blues and was made possible by continued financial support from chairman Peter Thomas.
Mr Thomas, according to the directors' report, has indicated he will continue to provide financial support to the company and cost-cutting work is ongoing.
Last month, the Blues confirmed they will return to the Arms Park after just three seasons at Cardiff City Stadium.
The Blues moved to the stadium in 2009 but crowds at the home of the city's football team have been disappointing.
"This move is important for our future sustainability," said Blues chief executive Richard Holland.