Firefighters save bird stranded on Cardiff temple roof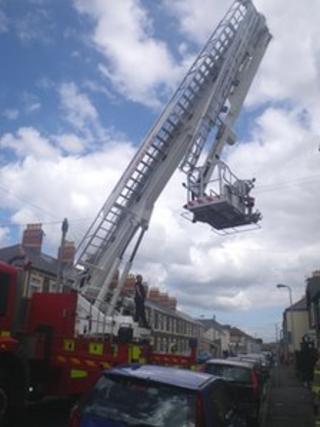 Firefighters using an aerial ladder have rescued a small garden bird, stranded on top of a Sikh temple in Cardiff.
The house martin got into a flap on Monday and was seen hanging by its left leg from the building in Adamsdown by a member of the public.
The RSPCA called in South Wales Fire and Rescue Service who closed the road temporarily while it saved the animal.
The bird suffered no visible injuries and was nesting on the temple's roof.