IT firm Attenda creates 150 jobs at Caerphilly Business Park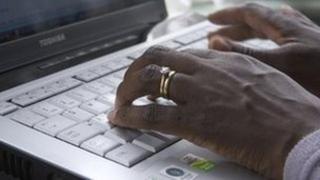 About 150 jobs are being created with the opening of an IT company's new offices in Caerphilly.
Attenda Limited said £1.98m in Welsh government support secured the IT jobs against competition from the Czech Republic.
The company, based in Staines, near London, provides IT support and infrastructure to UK and international business.
Business Minister Edwina Hart will open the offices later on Wednesday.
She said: "This is a good example of a company that had a number of alternative locations to consider for their expansion but chose Wales because of the availability of a workforce with the relevant skills and a business environment where they can flourish.
"Attenda operates in one of our key priority sectors, which have been identified as having high growth potential, so this investment is a very welcome addition to the ICT sector in Wales."
The Caerphilly jobs will be created over the next three years.
The first of the staff are already working from offices in Britannia House on Caerphilly Business Park.
Work is expected to begin early next year on building new offices at the business park to house the additional workers.