Boomerang in £7m management buy-out with Boom Pictures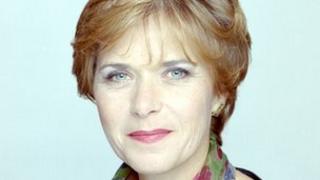 A leading Welsh independent television company has been the subject of a £7m management buy-out.
Boomerang, based in Cardiff, will join with Boom Pictures, headed by former BBC One controller Lorraine Heggessey.
Formed in 1994, Boomerang is best known in the UK for its extreme sports output on Channel 4. It also makes children's programmes for Welsh broadcaster S4C.
Ms Heggessey described the company as a "thriving production group that is ready for expansion".
She will become executive chairwoman of the new company, which has financial backing from the private equity company LDC.
Last year LDC announced it planned to invest £200m in the television production sector.
Daniel Sasaki, LDC managing director, described Boomerang as "an innovative and experienced team that consistently punches above its weight".
Boomerang chairman Richard Huntingford said the deal provided its management and staff with "a strong platform from which to grow the business, both organically and through acquisition, over the coming years".
'Creativity'
As a result of the move Huw Eurig Davies, chief executive of Boomerang, will become chief executive officer of Boom Pictures.
Ms Heggessey, who oversaw the re-commissioning of Doctor Who before leaving the BBC in 2005, said Boom Pictures would be "truly independent in spirit, with creativity at its heart".
"Huw and his Boomerang team have built a thriving production group that is ready for expansion," she said.
Boomerang, which employs 200 staff, is also known for its comedy and live event programming, web content and radio broadcasts.
During the early 2000s it acquired a number of other independent production firms, including Alfresco, Fflic and Apollo Television, as well as post production firm Mwnci, now known as Gorilla.
But last October it announced plans to make 20 staff redundant, describing the move as a response to cuts in programmes by the BBC and S4C.