Fresh plans for Torfaen's 'British' site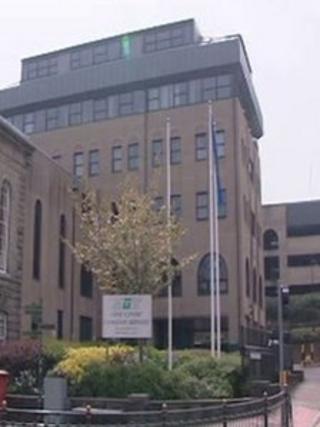 Plans to develop an old iron works and colliery site in Torfaen could finally go ahead following years of delay.
The 1,300 acre (526 hectares) brownfield site at Talywain, near Pontypool, called "The British" has been derelict for 30 years.
In June 2007 a development company bought it to build houses on, but the business failed two years later.
Torfaen council said it was in talks with the Welsh government and site owners HSBC over a joint venture.
The council said the plans could secure the reclamation and redevelopment of the piece of land.
The local authority's cabinet will be asked next Tuesday to approve further discussions between council officers, the Welsh government and the banking group.
Leader of Torfaen council Bob Wellington said: "The British is the largest remaining site of industrial dereliction in south-east Wales and the inability of the private sector to secure its development has been demonstrated since 2004."
The council said the proposal would make the brownfield site safe by removing existing hazards, including mines and voids and treating contaminated ground.
There are plans to remove coal from about 100 acres (40 hectares) , or roughly the size of 40 rugby pitches, by means of opencast mining for up to five years.
Mr Wellington added: "Our proposal to HSBC demonstrates that an arrangement with the public sector has the potential to give the bank a fair return on its investment and achieve the council's aim to regenerate the area and reclaim the site for the community.
"If the public sector does not intervene there is a real danger that the site could remain in its existing state for the foreseeable future."
Create jobs
The long-term proposal includes road improvements, a primary school, community facilities, shops, open spaces and homes.
It could also create jobs and new investment, said the local authority.
Gwyneira Clark, the local councillor and executive member for housing, planning and public protection, said: "We have a small window of opportunity to create a new community in the north of the borough and at the same time create community facilities and make use of the considerable heritage features.
"Public meetings and road shows will be held and volunteers invited to join the community liaison group, an approach which proved successful on the Garn Lakes reclamation scheme in Blaenavon."
The scheme would need the final approval of the council.