IPCC investigate South Wales Police after Jennifer Evans' death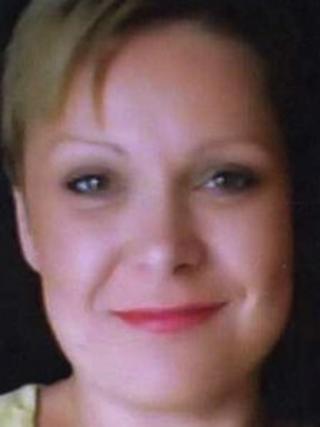 The Independent Police Complaints Commission (IPCC) is to investigate South Wales Police after a fatal road crash on a mountain road.
Jennifer Evans, 31, from Dowlais, was a passenger in an allegedly stolen van which plunged off the A4061 on Rhigos mountain.
The IPCC said its inquiry will focus on the instructions and decision-making of control room staff.
South Wales Police said it had referred the case to the IPCC.
A man has since been charged with theft and causing death by dangerous driving.
The watchdog, in its statement, said the Merthyr Tydfil-based owner of the Daihatsu van reported its alleged theft to police at about 03:30 BST on 24 May.
The IPCC said police units were in the area looking for the van, which was found at about 04:00 BST on the A4061 Rhigos Mountain road to Treherbert.
After the incident in which the vehicle plunged 250m down a ravine, the injured driver of the van was taken to Prince Charles Hospital, Merthyr Tydfil.
And passenger Ms Evans was initially taken to Morriston Hospital, Swansea, then moved to the University Hospital of Wales, Cardiff, where she died from her injuries on 25 May.
IPCC Wales commissioner Tom Davies said: "I would like to offer my condolences to Jennifer's family.
'Inappropriate'
"Our investigator has been in touch with her family to explain what we are investigating and will keep them regularly informed of progress.
"The investigation will focus on the actions and decision-making within the control room.
"Our investigators will also look at this in relation to force training and policies. We will publish our findings in due course."
A police spokesperson said the incident was "voluntarily referred to the IPCC".
"Until they have completed their investigation it is inappropriate to make any comment on the issue," said the spokesperson.
The family of Ms Evans, a former Treorchy Comprehensive School pupil and carer for the mentally disabled, paid tribute after her death.
Her parents said: "Jen was a wonderful daughter, granddaughter, sister, aunt and cousin who will be truly missed by all who knew her.
"Jen had a lively and bubbly personality and was always full of fun."