Clare's Law: Gwent Police to pilot violence history scheme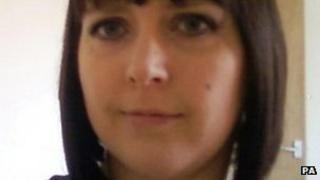 A pilot scheme under which people can find out from police if their partner has a history of domestic violence has started in the Gwent Police area.
The trial of Clare's Law, named after Clare Wood, who was killed by a former boyfriend, will also be carried out in three force areas in England.
The Home Office announced the trials in March.
Domestic violence campaign group Refuge has criticised the scheme, saying it will do little to protect victims.
Besides the Gwent force, Clare's Law is also going on trial in Greater Manchester, Nottinghamshire and Wiltshire.
The pilot will end in September next year.
Under the scheme anyone can ask the police to check whether a new or existing partner has a violent past.
If the police checks show that a person may be at risk of domestic violence from their partner, the police will consider disclosing the information.
Gwent Police chief constable Carmel Napier, who is the Association of Chief Police Officers' lead on domestic abuse, said: "A key part of policing is to protect people from harm.
"The domestic violence disclosure scheme is intended to empower people to make informed decisions to protect themselves and their children when getting involved with a new partner.
"It will also allow the police to act in the best interests of people they believe could be at risk of violence by sharing information of a partners' violent past."
Clare Wood, a 36-year-old mother from Salford, Greater Manchester, was murdered in 2009 by a former boyfriend with a violent background.
Prior to her death, she had made several complaints to Greater Manchester Police about George Appleton. He was later found hanged.
Her father, Michael Brown, had campaigned for people to have greater rights to know about the violent past of partners.
When the scheme was announced, Refuge said the reality was that most perpetrators were not know to the police.
Chief executive Sandra Horley said the Home Office should instead tackle the issue by improving how police respond to calls for help.