Another Level star Dane Bowers plays soccer for Cwmbran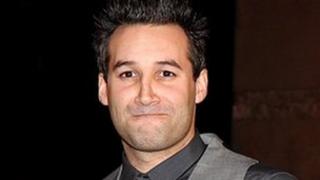 He is a former boyband member-turned DJ and Celebrity Big Brother star who made headlines as the boyfriend of the model Katie Price.
So few fans of lower league football club Cwmbran Celtic in south Wales would have expected Dane Bowers to line up for their third team.
But the star, who was once part of pop band Another Level, has signed for the Newport and District League side.
He is now dating former Miss Wales Sophia Cahill, who lives in the area.
Bowers first found fame with Another Level in the 1990s before embarking on a solo career and duetting with Victoria Beckham.
He went on to become a DJ and songwriter and took part in Celebrity Big Brother 2010 alongside Welsh rugby star Gareth Thomas.
Whatever his successes in the music world, his footballing debut did not quite hit another level, however, as his side went down 3-1 against local rivals Marshfield.