Janet Henderson becomes dean of Llandaff Cathedral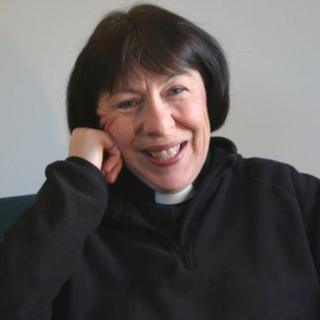 A clergywoman is returning to her Welsh roots after being appointed as the new dean of Llandaff Cathedral and parish vicar.
Originally from Neath, Venerable Janet Henderson, 55, grew up in Llandrindod Wells and Aberystwyth and worked as a nurse before being ordained.
She has served as archdeacon in the Diocese of Ripon and Leeds and as residentiary canon of Ripon Cathedral.
Archbishop of Wales, Dr Barry Morgan, announced the appointment on Sunday.
It comes as the former Dean, the Very Reverend John Lewis, retired in July after 12 years' service.
The new dean describes her move to Wales with husband, Dave, an IT performance specialist, as coming at an "interesting time".
"The recent review of the Church in Wales and the growing political confidence of the assembly make this a time of great potential for the people of Wales, her laws, institutions and her church," she said in an interview on the Church in Wales website.