Lynette White case: Police watchdog IPCC finishes review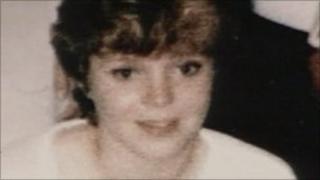 A watchdog has completed its investigation into the alleged destruction of documents by South Wales Police referred to in a trial of former officers.
The eight ex-officers were cleared last year at Swansea Crown Court.
The case related to the original inquiry into the murder of Lynette White in Cardiff in 1988.
The results of the Independent Police Complaints Commission (IPCC) inquiry are due to be revealed next year.
They will be released at the same time as a Her Majesty's Crown Prosecution Service Inspectorate review relating to the same trial in which the court was told four files had been destroyed but were later discovered in the possession of police.
The IPCC said that co-ordinating publication would ensure that a "comprehensive account of both investigations is provided at the same time".
Five months into last year's trial a judge ruled that the police officers could not get a fair trial because evidence was believed lost.
South Wales Police voluntarily referred the matter to the IPCC and an investigation started on 2 December last year.
The court was told the files had been destroyed but they were later found still in the possession of South Wales Police.
The documents in question were found on 17 January this year and the IPCC then updated the terms of reference of its investigation to reflect the discovery.
'Wrongly jailed'
Last year's trial arose from an investigation by South Wales Police of allegations concerning the conduct of the original inquiry into the murder of Ms White.
This investigation, which was supervised from August 2004 by the IPCC, is also now complete.
South Wales Police will be submitting its final report on the investigation to the IPCC and it will be published on the IPCC website "in due course".
Tony Paris, Yusef Abdullahi and Stephen Miller - who became known as the Cardiff Three - were wrongly jailed for life in 1990 for the murder of Miss White, a prostitute, and freed in 1992 after their convictions were quashed.
Advances in DNA led to the arrest of security guard Jeffrey Gafoor, who in July 2003 was jailed for life for the murder.
The IPCC inquiry from 2004 attempted to establish what went wrong with the original investigation into the murder.
A year later former police officers were arrested and questioned on suspicion of false imprisonment, conspiracy to pervert the course of justice and misconduct in public office.
Former officers Graham Mouncher, Thomas Page, Richard Powell, John Seaford, Michael Daniels, Peter Greenwood, Paul Jennings, Paul Stephen were all acquitted.
Civilians Violet Perriam and Ian Massey also denied two counts of perjury and were also cleared.