Merthyr council slow to improve, auditor general says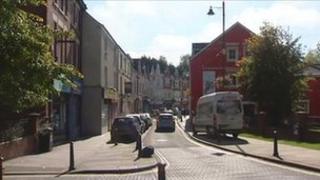 Improvements in the running of Merthyr Tydfil council are not being made quickly enough, according to a critical report by the auditor general.
The report, one of a series on all local authorities in Wales, says the authority is being slow to regenerate its town centre.
Responsibility for education services - described as "unsatisfactory" - is already being taken away.
The council is expected to respond later.
The reports by Auditor General Huw Vaughan Thomas examine how well councils, fire and national park authorities are planning for improvement and delivering their services.
The Merthyr report says: "The council's arrangements for self evaluation are not rigorous enough to support continuous improvement or provide citizens with a coherent picture of its performance in delivering its corporate improvement priorities."
It adds: "The council has failed to comply with its requirement to make arrangements to secure continuous improvement."
It also criticises Merthyr's education services, although the council is losing its responsibility after a critical report by school inspectors Estyn.
The auditor's report points out that: "The Minister for Education and Skills is to remove the council's responsibility for education because education services for children and young people are unsatisfactory, and there are unsatisfactory prospects for improvement."
As well as town centre regeneration being slow, the Auditor General warns that Merthyr's prospect of meeting national recycling and landfill targets "will be challenging and it may face significant financial penalties if it does not."
More people are involved in worklessness projects, but unemployment has reduced only marginally and is still well above average, the report says.
However, among positive points, the report says Merthyr collaborates well with other councils and partners to provide adult and children's services, and is successful in supporting vulnerable people to live at home.