Cardiff council's new leader named as Phil Bale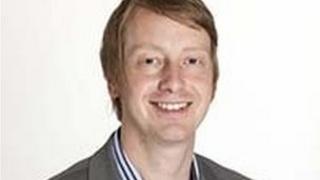 The new leader of Cardiff council has been elected following the resignation of Heather Joyce.
Phil Bale was voted in by the ruling Labour group at a meeting on Monday evening, beating rival candidate Lynda Thorne to the post.
The election comes a month after "reluctant leader" Mrs Joyce stood down due to her husband's ill health.
The Llanrumney councillor said it had been a "difficult decision" but she needed to devote time to husband Lyn.
After his election, Mr Bale said: "I am delighted to have won the support of the Labour group to be the new leader of Cardiff council.
"Under Heather's leadership we achieved a great deal; from becoming the first Welsh council to pay the living wage to securing some of the most ambitious economic development projects the city has seen, and I relish the opportunity to develop this moving forward.
"My leadership will be rooted in the communities we serve, working together to learn, share and develop innovative new approaches to deliver tangible change to our city.
"I'm looking forward to engaging with our staff, our communities and the valuable organisations that help make our city what it is, and discussing how we make Cardiff an even better place to live, work and enjoy."
Mrs Joyce led the council since Labour took power from the previous Liberal Democrat-Plaid Cymru coalition administration in 2012.