Bridgend teacher banned over Cardiff home cocaine laboratory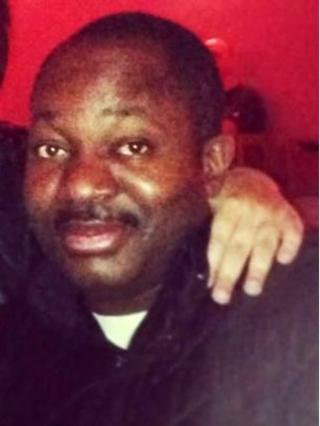 A teacher jailed after turning his Cardiff home into a cocaine laboratory has been given a lifetime ban by a disciplinary panel.
Macphallen Kuwale, 49, worked at Coleg Cymunedol Y Dderwen in Bridgend while running the "sophisticated" operation, the hearing was told.
The General Teaching Council for Wales gave him an indefinite ban on Thursday.
He was jailed for three-and-a-half years last year after being caught with £8,000 worth of drugs.
South Wales Police said Kuwale had the ability to produce class A drugs worth £2m.
Drug squad detective Timothy Jones told the hearing: "Kuwale was heavily involved in the supply of cocaine.
"He was involved in street level dealing as well as a sophisticated wholesale operation.
"It was totally unusual. It is not something that you come across every day."
Malawi-born Kuwale, of Llanrumney, Cardiff, went under the nickname Mac and arranged deals using a complex system of coded text messages, the hearing was told.
When his home was raided police officers found an operation involving cutting agents worth hundreds of thousands of pounds.
IT teacher Kuwale was found to have 20kg sacks of medical painkillers worth £990,000 which could be cut with the cocaine to make it up to a street value of up to £2m.
Police also found a pressing machine said to make cocaine appear to be of a higher grade.
He had 111 grammes of cocaine - worth up to £8,700 - but he could have made a small fortune using the laboratory, the hearing was told.
The panel, sitting in Cardiff, also heard that he hid his arrest from his employers and continued to work at Coleg Cymunedol Y Dderwen for a further four months before his appearance in court.
At Cardiff Crown Court he admitted possession of a controlled drug with intent to supply.
Kuwale did not attend the disciplinary hearing in Cardiff but gave a statement apologising. He was given a lifetime ban in his absence.
Chairman Steve Powell said: "Kuwale has expressed remorse but his behaviour was so serious and so fundamentally incompatible with him continuing to be a registered teacher.
"The well-being of pupils must be protected and he is supposed to represent a role model and set an example to the children.
"But his conduct fell substantially short of these expectations."