Nida Naseer: Teenager's inquest opened and adjourned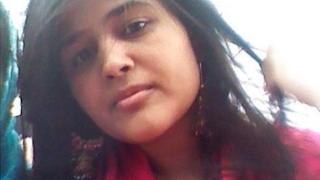 An inquest into the death of Newport teenager Nida Naseer whose body was found three months after she went missing has been opened and adjourned.
The Coleg Gwent student's body was found at Newport Wetlands on 27 March.
Nida was 18 when she went missing, wearing no coat or shoes, on 28 December after putting out the bins at her home in the Pill area of the city.
Gwent Coroner David Bowen said the cause of death has not yet been determined.
The inquest was adjourned for six weeks.
Nida's family had previously said she may have disappeared because she was depressed the family's asylum-seeker status prevented her from attending university.