Guilty pleas in Karolina Golabek gate death case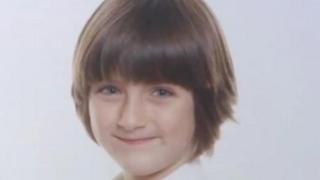 Two companies have pleaded guilty to breaching safety laws over the death of a five-year-old girl crushed by an electric gate.
Karolina Golabek was killed by a gate fitted at new flats in Bridgend on 3 July, 2010.
John Glen Installation Services Ltd (Swansea) and Tremorfa Ltd admitted offences under the health and safety act at Cardiff Crown Court.
The case was adjourned for sentencing on 12 June.
It is alleged the gates were not installed in line with national and European safety standards and that safety checks were not carried out.
Judge Neil Bidder QC said the case was very serious and complex, and a considerable amount of preparation work was needed by all sides before sentencing.
Karolina, who was described by her parents as a happy and clever child, had last been seen by her father at 16:00 BST on the day she was crushed.
She was rescued by a resident of the flats half an hour later and taken to the Princess of Wales Hospital, Bridgend, where she died.
An inquest into her death held in October 2012 heard a new motor was fitted on the gates in May 2008, but residents had complained about faults.
The jury at the inquest recorded a verdict of accidental death, contributed to by an unsafe gate and caused by a series of failures, inadequacies and omissions to adhere to safety standards.