Nato summit in Newport forces Cardiff wedding move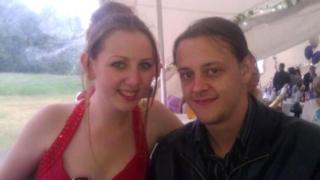 A couple have been forced to move their wedding venue because of a major world summit.
Christie Connolly, 25, and Sam Holland, 28, were due to tie the knot at Cardiff's City Hall in September.
However, they had to move venues because it may be inaccessible due to the Nato summit of world leaders, which will include US president Barack Obama.
The summit is being held at the Celtic Manor resort near Newport, but venues elsewhere could be affected.
Instead, the Cardiff couple have been offered the use of the city's grade II-listed Mansion House, and were happy to accept the superintendent registrar's offer.
Ms Connolly said: "We were told that due to the Nato summit coming, the building would be inaccessible.
"We originally wanted the Mansion House and we couldn't afford it so this was a nice happy accident.
"We're not precious about it. The fact they were so helpful and got us into a beautiful venue, it's just been a really funny story."
To show there are no hard feelings they decided to invite the US president to the 5 September wedding and the party afterwards at Whitchurch Rugby Club.
"We dropped him an email and we've invited him to both," said Ms Connolly.
The summit will be held on 4 and 5 September.
Britain last hosted the Nato summit 23 years ago in London, when Margaret Thatcher was prime minister.