Diesel spill in Usk and Tarrell rivers near Brecon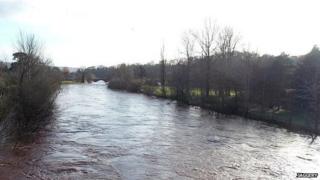 A diesel spill on the rivers Tarrell and Usk, near Brecon, Powys, has killed insects along a 2km (1.25 mile) stretch of water.
Natural Resources Wales (NRW) said they were investigating how 150 litres of oil had been spilled into the river.
Early investigations showed that no fish had been affected.
A spokesman said: "We will be monitoring the river closely over the coming days and will take further action if necessary."
The river Tarrell is a tributary of the Usk.
NRW earlier reported that the spill had occurred in Monmouthshire.