Glenda Rodriquez-Noza loses Abertawe Bro Morgannwg case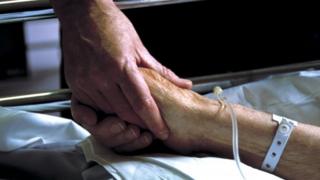 A former nurse who accused a health board of disability discrimination has lost her case for unfair dismissal.
Glenda Rodriquez-Noza, 42, claimed she was wrongfully dismissed from the Princess of Wales Hospital, Bridgend.
An employment tribunal which sat in Cardiff unanimously threw out the claim.
Abertawe Bro Morgannwg (ABM) University Health Board welcomed the judgement and said Ms Rodriquez-Noza was never dismissed, but resigned in 2009.
The tribunal had heard how the nurse left the hospital after suffering depression.
Ms Rodriquez-Noza claimed her protests over treatment of patients were swept under the carpet by senior staff, who subsequently bullied her, making her position untenable.
During the tribunal, Julian Allsop, representing ABM, said various allegations made by the former nurse were "wholly without merit" and called for them to be dismissed.
In a statement, ABM said it was pleased with the written judgement.
"As well as this unsuccessful claim of disability discrimination, Ms Rodriguez-Noza has previously made accusations of racial discrimination, bullying and harassment and unfair dismissal at earlier tribunals.
"None of these were upheld, and the original tribunal found that she had not been constructively dismissed.
"Claims made by her regarding alleged incidents of poor care at earlier tribunals were not accepted.
"In fact, the health board was found to have acted appropriately in each case; and no findings were made against the health board concerning alleged poor patient care.
"In all, there have now been four tribunals or subsequent appeals involving Ms Rodriguez-Noza.
"All previous cases were dismissed, with the exception of one isolated issue, concerning the allegation of disability discrimination only.
"This arose from an appeal in which she was partially successful, and was the subject of this latest employment tribunal hearing."