Caerphilly day care services under threat in savings bid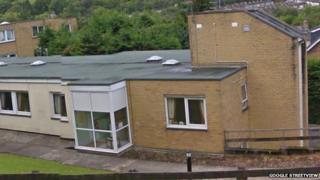 Day care services for older people and those with learning disabilities in Caerphilly county could be brought to an end in a bid to save money.
Alternatively they could be taken on by a private firm or may only be available to those with a "critical" need.
The council said demand for day care was likely to increase in future, making the current service unsustainable.
More than 800 people use the service, which employs 179 staff.
Day care, which offers everything from lunch clubs to activities like sewing, is provided by the council and external firms at 19 centres across the county at a cost of £4.26m a year.
A report to councillors says it is discretionary and more cost-effective than providing one-to-one care in the community.
But demand is set to increase because of the area's demographic, meaning it will be too costly to run at a time when the council needs to save £6.5m for the 2015/16 financial year.
As a result, five options are being considered:
Maintaining the current service
Ending the service
Closing some services
Providing the service only to those with substantial and critical needs
Transferring services to the third sector or social enterprise
The report says scrapping day care could lead to an increase in demand for other services including respite care and support for people in their own homes, which may not deliver the required savings.
Reducing the number of centres, providing services only to those with critical needs or transferring day care to an external firm would allow the service to continue and reduce costs.
But this would result in staff redundancies or redeployments, the report says.
If approved some people would still need alternative provision, it said, which would reduce the money the council could save.
The plans must be considered by the council's cabinet and full council before any final decisions are made.