Penn Pharma: £127m sale to PCI for Blaenau Gwent firm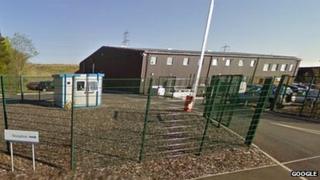 A Blaenau Gwent drugs company employing 300 people is being been sold to a US-based firm for £127m.
Penn Pharma, which has its headquarters in Tredegar, has agreed the deal with Philadelphia-based Packaging Coordinators Inc (PCI).
Penn has been operating in south Wales for over three decades, developing, manufacturing and packaging medicines.
The acquisition follows a decision by private equity firm LDC to sell its stake in Penn.
PCI describes itself as a "global leader in the packaging services sector" and a trusted partner to some of the world's largest drugs companies.
'Exciting time'
"We are very excited about adding Penn Pharma's expertise and experience in drug development," said PCI head Bill Mitchell.
"Penn Pharma is a recognised leader in this area and the opportunity to combine forces adds significant value for our clients."
Richard Yarwood, the chief executive of Penn Pharma, said the deal was an "exciting time" for the company.