50 new jobs at Bridgend aerospace firm TBD Owen Holland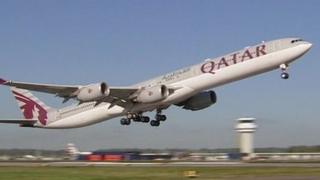 A firm which provides support and equipment to the aerospace and defence sectors is expanding with the creation of 50 new jobs.
TBD (Owen Holland) Ltd, in Bridgend, had considered moving part of its operation to Abu Dhabi to be closer to its main customer base.
But the Welsh government awarded a £700,000 grant to ensure the £2m expansion went ahead in Bridgend.
The firm, based at Waterton Industrial Estate, currently employs 90 people.
The company's founder Steve Meredith said the firm expected overseas sales to rise 30% in the next two years, having attracted new clients including Saudi Arabian Airlines, Qatar Airways, Etihad, Kuwait Airways and Fly Dubai.
Economy Minister Edwina Hart said she was pleased the company would continue to grow in Wales, creating new well-paid jobs and economic benefits to the region.