Award for Cardiff professor who helped develop ultrasound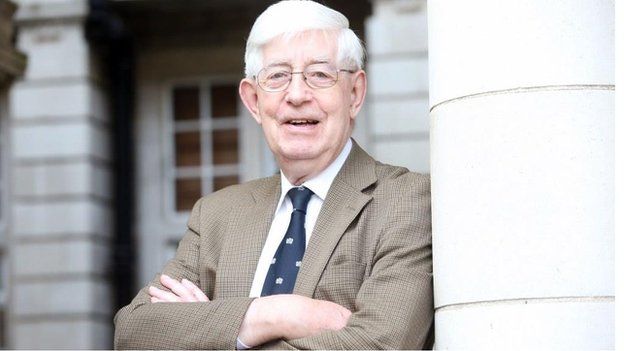 A Cardiff University professor who helped develop medical ultrasound scans is seeking further breakthroughs after winning a top scientific accolade.
Peter Wells is being honoured with the Royal Academy of Engineering award, first won by Sir Tim Berners-Lee, who invented the worldwide web.
Prof Wells said his commitment to research was unwavering.
He is helping to develop a new type of CT scanning which is likely to be used for ultrasonic breast screening.
He is also in the early stages of trying to develop a much faster form of ultrasound scanning.
An ultrasound scan uses high frequency sound waves to create an image of the inside of the body.
"I hope to go on being involved forever. It's the interest of the work - you don't do it for the money," Prof Wells said.
He will receive the Sir Frank Whittle Medal, named after the jet engine engineer, on Monday.
His early career was spent in Bristol but in 1971 he was appointed Professor of Medical Physics at the Welsh National School of Medicine.
He went on to become Chief Physicist with the United Bristol Hospitals NHS Trust and Chair of Physics and Engineering in Medicine at Bristol University, before returning to Cardiff.
Sir John Parker, president of the Royal Academy of Engineering, said: "Using engineering science, Peter Wells has pioneered the development of ultrasonics as a diagnostic and surgical tool, which has revolutionised clinical practice.
"His vision and determination in exploiting the advantages of ultrasound as a non-invasive imaging technique have contributed to huge improvements in healthcare and he is a worthy winner of the Whittle Medal."
Related Internet Links
The BBC is not responsible for the content of external sites.