£102,000 donated to pancreatic cancer research in Wales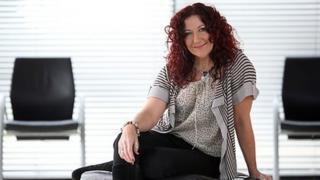 Pancreatic cancer research in Wales has been boosted by £102,000 - its largest ever donation.
The money was raised by charity Amser Justin Time and will go to the European Cancer Stem Cell Research Institute, which is a part of Cardiff University.
The charity was founded by singer and radio presenter Shan Cothi, whose husband Justin Smith died from the disease in 2007.
Mr Smith worked in TV and was known as Pepsi Tate in rock band Tigertailz.
Ms Cothi said: "It's a privilege to be able to donate a six-figure sum in Justin's name to further the research into pancreatic cancer."