Companies House sued for £8.8m over letter 'S' error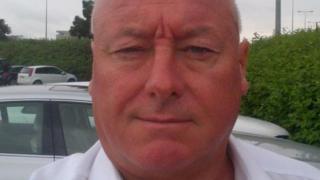 A mistake over a single letter 'S' has led to a Cardiff businessman suing Companies House for £8.8m, the High Court heard.
In February 2009, the agency recorded Cardiff engineers Taylor & Sons Ltd as being wound up, when it was another company, Taylor & Son Ltd.
It is claimed the mistake led to the 124-year-old firm - which employed 250 people - going into administration.
Companies House is contesting the claim at the ongoing hearing.
Clive Freedman QC, told Mr Justice Edis that Companies House was in breach of its duty to Taylor & Sons Ltd when it made the mistake.
The information was wrongly recorded on the companies register on February 20 and was corrected three days later on February 23.
Acting for the former co-owner, Philip Davison-Sebry, the barrister said that by the third day it was already too late, as it had already got around that the company was in trouble and the record remained elsewhere.
'Business damaged'
Despite attempts to reassure customers and suppliers, Taylor & Sons Ltd lost lucrative orders.
It lost its best customer in Tata Steel, which had provided it with a £400,000-a-month income.
The court was also told that contracts to construct three Royal National Lifeboat Institute stations never materialised, costing the firm a potential £3m.
In court documents, Mr Davison-Sebry's lawyers, wrote: "The business of the company was, effectively, irreparably destroyed.
"The business was damaged so as to become of no real value."
Breach of duty
Mr Davison-Sebry is suing for breach of duty in relation to the 'erroneous' publication.
He said: "There's evidence that, although a correction had been made, in certain respects the information continued to be published through Companies House for many days thereafter.
"This is not the case of a publication over a weekend, but a publication that remained there over a sustained period of time."
Companies House contests the claim on the basis that it did not owe a duty of care to the company.
It says that the publication was for such a short period of time that it could not have been the cause of the business failing.
The High Court hearing continues.