Patients should use University Hospital of Wales A&E 'sensibly'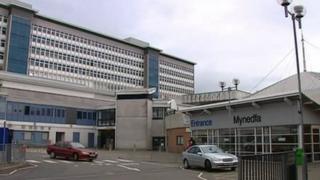 People with routine illnesses are being urged to avoid going to A&E at Cardiff's University Hospital of Wales to ease the strain on busy services.
Emergency services say they have seen a sharp rise in the number of people seeking help for illnesses such as colds.
Cardiff and Vale University Health Board has asked the public to use NHS services sensibly.
It said GP surgeries will open as normal on Friday.