Free 4G wi-fi for all Cardiff buses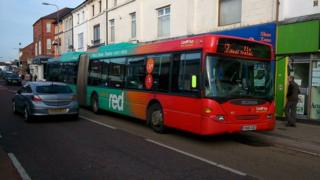 People travelling on buses in and around Cardiff will have access to free 4G wi-fi.
All commuters and visitors travelling on more than 220 Cardiff Bus and Easy Way Travel vehicles will be able to use the technology.
The service will be rolled out across the whole fleet over the next two months, starting on Monday.
Cardiff council said it was part of plans improve the city's digital infrastructure.
Gareth Stevens, business development manager for Cardiff Bus, said: "Given today's digital and fast-paced society, installing free to use wi-fi on our buses was a natural progression for us."