Soft drinks firm A G Barr in Tredegar shuts this week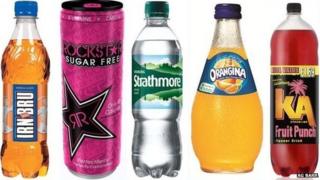 A soft drinks firm will shut one of its factories in Blaenau Gwent this week, putting 67 jobs at risk.
A G Barr will close its drinks carton plant in Tredegar on Friday and switch production to Milton Keynes, Buckinghamshire.
Last year the firm said the decision followed a "comprehensive review of existing operations".
It said Tredegar staff would be offered the chance to relocate where 27 jobs would be created in the town.
A spokesman for the company said: "We thank all of our Tredegar employees for their commitment and professionalism during and post the consultation period and we fully acknowledge the contribution that the team has made to the success of the business."